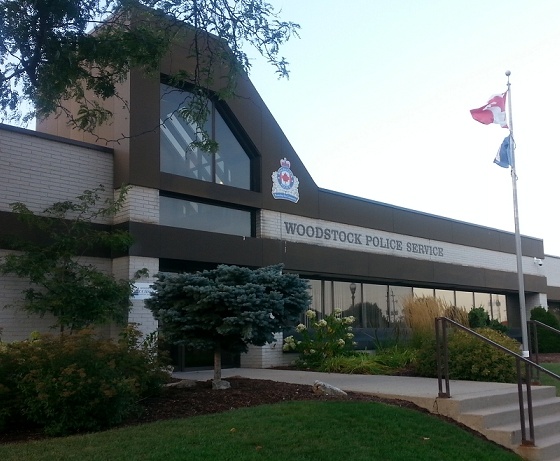 stock photo
Police officers across the province are being recognized for their work, including Woodstock, during Police Week. Today we are focusing on the Woodstock Police Forensic Identification section.
WOODSTOCK - Police Week continues in Ontario and in the Friendly City.
Constable Michelle Wilkinson is with the Forensic Identification section for the Woodstock Police.
Wilkinson says she examines crime scenes, gathering evidence through a number ways.
"So I will go out and conduct examination of crime scenes for physical and latent evidence. I do that by photography, as well as using our new 3D scanner and various evidence collection techniques. The scanner that we have, we are lucky enough to be one of the first police services in Ontario to obtain the latest version of this scanner and it's a light weight portable unit that's on a tri-pod. People may see us at intersections with this unit out. It takes 3D measurements, both indoor and outdoor, in day light and in darkness and it also takes high definition photographs, which is very helpful for us. We can take measurements from the scan and it's useful for not only the investigators but traffic reconstruction and it's helpful for courts as well, it allows them to virtually visit the scene."
She says forensics is used for a range of crimes, anywhere from a death investigation to a stolen bike.
"From death investigation, which is usually our most serious crimes that we would investigate anything down to a stolen bike or a threatening letter. There's a whole range of different crimes that we investigate, on the forensic side of things, and that's through fingerprints, DNA, photography."
Wilkinson says the Forensic Identification section has sent in several crime scene samples to the Centre of Forensic Sciences in the past year. Convicted offenders were matched with the DNA profiles that were developed, which charges were then handed out for different offences including residential break and enters, commercial break and enters and motor vehicle theft.
Woodstock Police have 2 fully qualified Forensic Identification Officers as well as 12 scenes of crime officers that work in patrol and specialty units.
Evidence seized from crime scenes is brought back to our Forensic lab, where it is examined and processed for fingerprints and DNA. DNA submissions are sent to the Centre of Forensic Sciences where a genetic profile is generated and compared against known samples on the National DNA data bank.
The week-long event looks at the important role of officers and personnel for promoting healthy and safe communities across Ontario.