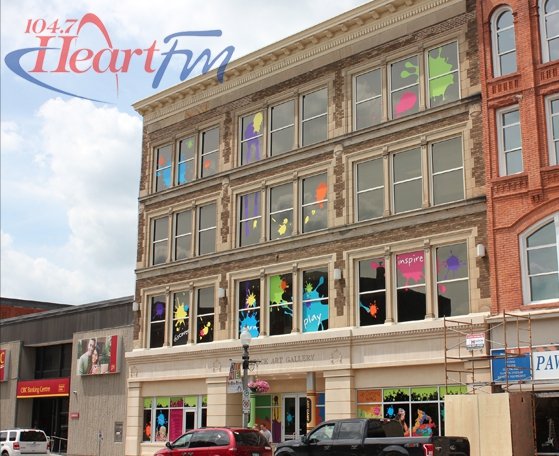 Woodstock Art Gallery (stock photo)
Woodstock's very own Exit 232 off of Hwy# 401 is being recognized province wide.
WOODSTOCK - A new exhibit on at the Woodstock Art Gallery shines a light on the Norwich Ave 401 overpass has changed throughout the years.
It includes a painting by Jack Chambers, that shows you what the westbound 401 towards London looked like 50 years ago.
There's also an updated painting by Gary Spearin for comparison.
Director Curator Mary Reid says it's very eye opening to see the two paintings side by side.
"In the 1968 painting you can see a standard of trees and certainly where the trucking companies are placed on the right hand side of the building looking westward. In Gary Spearin's work there's obviously much more development. You can see the new Woodstock Hospital and you can also see how the overpass has changed in terms of the on ramps and off ramps."
Spearin also used base photographs to create a large panoramic photo montage of both east and westbound traffic surrounding exit 232.
The exhibit will be on display until January 25th.
Outside of the exhibit, Spearin directed a video about the area and its historical and cultural significance. Today it is being played at 401 OnRoute locations across the province.
Reid says a special plaque unveiling ceremony will be held for the bridge this Friday.
"Working in concert with the Ministry of Transportation, we're actually able to place a commemorative plaque on the new 401 overpass that will acknowledge this cultural and historical significance of this bridge in Woodstock."