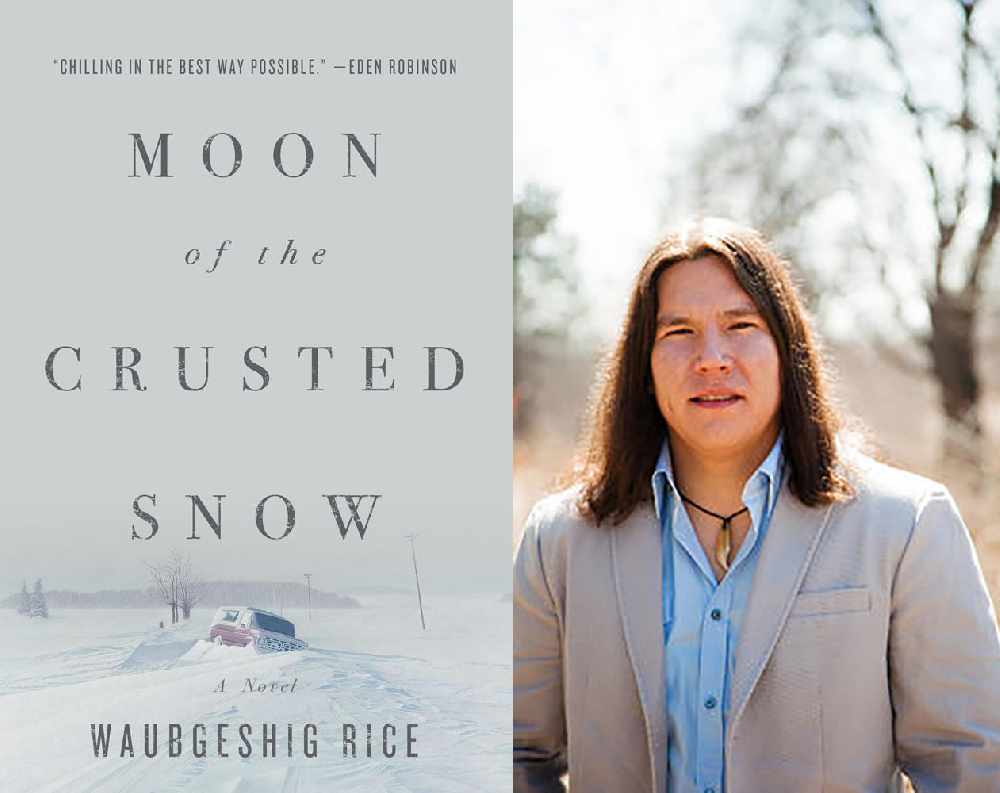 Courtesy: www.waub.ca
The premier event for Oxford Reads is happening this Saturday night at Market Centre Theatre in Woodstock. Waubgeshig Rice is in town to talk about his book Moon of the Crusted Snow.
WOODSTOCK - Oxford Reads is happy to announce that they will be celebrating Waubgeshig Rice's book Moon of the Crusted Snow this Saturday.
System Support Librarian for Oxford County Library Sarah Mcdonald explains what will be held at the event.
"The novel that we chose for our 2019 Oxford Reads pick is Moon of the Crusted Snow by Waubgeshig Rice and we are happy to welcome Waub to Woodstock on Saturday November 9th, he'll be here in Woodstock doing a sit down conversation with Chris dela Torre who is a host of CBC London, so they're going to be sitting down talking about the novel, the themes, and having a really interesting conversation about the book his writing process his life as an indigenous author so the conversation starting at 7pm doors open at 6 where we will be having a cocktail reception and we will also have some light appetizers available which is included with your ticket."

This is Rice's third novel which received the 2019 Evergreen Award and is happy to be in Woodstock to discuss it along with Chris dela Torre the host of Afternoon Drive on CBC London.
The show is now in its second year of presentations which aims to connect readers across the County and celebrate Indigenous Canadian literature and Authors like Rice who is an author and journalist and is originally from Wasauksing First Nation near Parry Sound.
You are welcome to bring a copy of the book to get it signed by Rice at the designated time, you can get a copy of the book at the event as well to get it signed and have a conversation with him.
The event is held at the Market Centre Theatre in Woodstock this Saturday, and a reception will be held at 6:00 p.m. and the presentation will be at 7:00 p.m. Book signing to follow. Tickets are still available for $10 at all Oxford County library branches or online