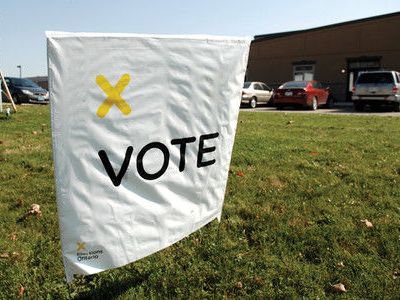 Zorra Township residents will be able to meet their candidates for council and the school board at the Harrington Hall tonight.
HARRINGTON - The Harrington and Area Community Association is getting ready to host an all candidates forum ahead of the municipal election.
Past Chair Sam Coghlan says all of the Zorra Township candidates for council, mayor and school board trustee have been invited to speak at the Harrington Hall tonight. (Thursday September 13th)
"Each candidate will be given a couple of minutes to tell them about themselves and then it will be opened up for questions from the floor."
Members of the public will also have the opportunity to meet the candidates afterwards.
Coghlan says this isn't a first for the association.
"We did this four years ago in the previous election and it worked very well. It's a very friendly, not confrontational process. It's more about sharing information than about creating any kind of confrontation."
Everything will get underway at 7 p.m. with a presentation from Karen Martin, Zorra's Director of Corporate Services. She will talk about the vote by mail process and encourage people to cast their ballot on October 22nd.