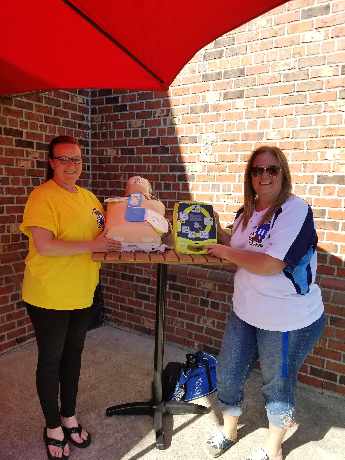 Photo credit: Co-founder of Andrew's Legacy, Cara Schmidt.
Residents in the community can buy a cookie for just $1.00 and proceeds will be put towards Andrew's Legacy. The campaign begins today and goes until September 22nd.
THAMESFORD - Andrew's Legacy has been named as one of the recipients of the Tim Hortons Smile Cookie Week.
Their campaign starts today in Thamesford where you can buy a cookie for just $1.00.
Co-founder Cara Schmidt says it's incredible to be a part of such a large initiative.
"We approached the Tim Hortons in Thamesford and they were all for it and we filled out the necessary paperwork, and low and behold, we were nominated as one of the charities. And it is so awesome to be involved in something that has been going on for years and has raised millions of dollars across Canada."
Schmidt, along with her sister, started Andrew's Legacy after her son Andrew Stoddart passed away in 2015. The charity raises money to place automated external defibrillators in public places across Oxford County.
She says they'll be looking forward to people coming in and purchasing cookies.
"We put every single dime back into the community, we do not have any overhead costs. Every dollar that's raised from each smile cookie will go back into placing AED's in public places. There's no overhead. We are not a large charity, we are a small family charity and it's something that needs to be done. And we are so thrilled to be part of this."
Schmidt says the campaign donates to 550 charities across Canada.
She'll be joining Tim Hortons staff to help decorate the smile cookies. She says her sister and Andrew's grandparents will be helping, along with staff from Zorra Township and other volunteers.
She adds this is the type of campaign that Andrew would have really loved to be a part of.
"Andrew was always a kid who was happy. He was always a kid who would give his shirt off his back. He always made people smile, he always made people love themselves. He was just a very happy-go-lucky kid."
Schmidt says if people want to order smile cookies, there are bulk order forms available at the store. They can either be ordered on the Tim Hortons app or through Andrew's Legacy's Facebook page.
The campaign goes until September 22nd.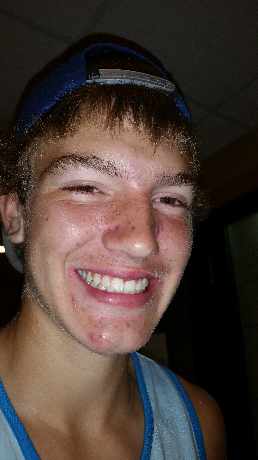 Photo credit: Co-founder of Andrew's Legacy, Cara Schmidt.