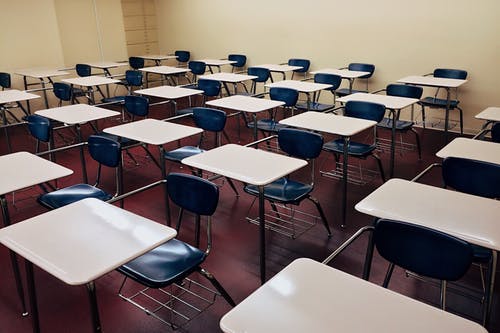 Premier Doug Ford says they will be making an announcement on the opening of schools and day cares early next week. He also only recommends visiting with immediate family at this time.
ONTARIO - Parents in Ontario are going to have to wait another week before we get an update on schools opening and daycares.
The Province has mandated that all publicly funded schools in the Province must remain closed until at least May 31st, and the Government is expected to extend the State of Emergency on Tuesday to June 2nd. Daycares are also mandated closed right now, with the exception of certain daycares for essential workers. Premier Doug Ford was asked today if they will be opening daycares now that more people are heading back to work.
"We are going to make it clear next week, early next week we are going to make an announcement on that, we will also, before someone asks, we will have an announcement for going back to school early next week. We are just crossing the T's and dotting the I's on the plan moving forward."
Ford was also asked today if we can start easing restrictions on seeing family and friends. Ford admitted he had his daughters over on Sunday for Mothers Day, however they kept the number small and it was only immediate family. He says when it comes to visiting your family right now, you need to use common sense.
"Right now, the Chief Medical Officer wants to keep it to just immediate family. I have two girls living with me and two not living with me, so we had two more there. When it comes to seniors and our parents, use your best judgement. The best thing you can do is protect your parents. Hopefully in the next weeks and months, whenever the numbers are consistent. People are the best when it comes to their own judgement in the health and wellbeing of their parents. I would keep it to just immediate family right now, that would be my recommendation, I wouldn't get into the big gatherings. With my family we have 30 or so people and that just can't happen, just try to keep it with immediate family, for a little bit longer and I appreciate everyone's cooperation with that"
Ford adds the reason we are seeing these positive results is because of the amazing work of everyone in the Province is doing, in respecting the social distancing measures.