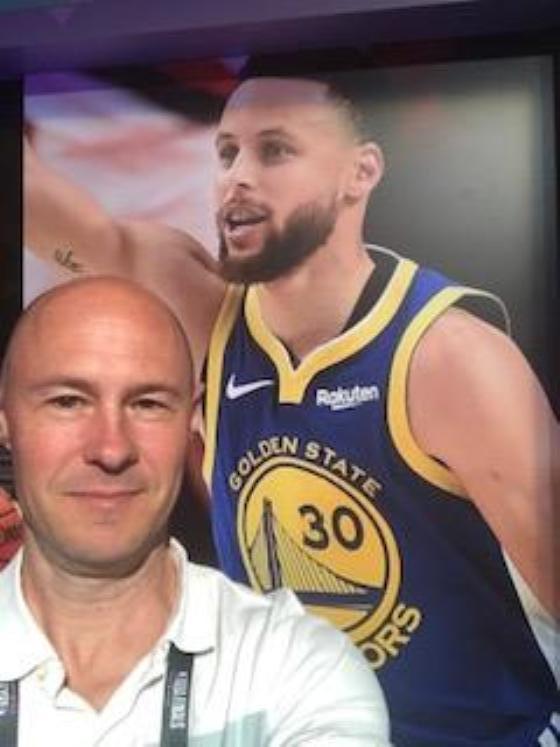 Local NBA expert Ed Hawkeswood thinks the Raptors and their fans will be celebrating a Championship tonight.
WOODSTOCK - The Toronto Raptors are going to attempt the unthinkable tonight as they try to close out the Golden State Warriors and win the NBA Finals.
It will not be easy to eliminate the NBA Champs, who could very well have Kevin Durant in the lineup tonight. Stage Manager for NBA broadcasts and our local NBA expert Ed Hawkeswood likes the Raptors chances this evening.
"I anticipate the Raptors fans will be very excited to see the Raptors win their very first NBA Championship. I saw Kevin Durant's practice yesterday, he is the big question mark, however I don't think it matters, what the Raptors have been doing and to put in present tense, are doing is playing the best basketball of any team on the planet and they are going to win."
Hawkeswood says even if Durant plays tonight, he is not going to be at 100 percent.
"He has a very serious injury, he's not playing possum or trying to get sympathy likes on social media, he is legitimately hurt but these things happen and when he checks into the game, because I do anticipate he will play, it is very important that Raptors fans don't react with nervous anticipation, that they just keep screaming their lungs out and usher their team towards victory."
Hawkeswood has been working the NBA finals with the TNT crew and says it has been a blast.
"Charles Barkely is everything you think he is and more, NBA champion Steve Smith is on the desk. Isaiah Thomas has joined us, Dennis Scott, an excellent 3 point shooter on an NBA finalist team, the Orlando Magic. All of them see the game frankly, differently than the rest of us, the things they know, the things they point out, it is really a privilege to hear what they have to say watching the games."
Hawkeswood has been consistent all series, picking the Raptors from the start.
"Remember our first interview, I said the Raptors in 5 or 7, obviously I would have looked like a genius if I said 5 for sure and then I flew to Vegas and put money down when they were 17-1 odds to win it. I am not nervous at all for Raptors fans, I really think they are going to win it, I think it might
Tip off is just after 9 o'clock and the the Raptors have announced they are not bringing in a celebrity to sing Oh Canada, the song will be sung by the whole country. Grammy award winning singer Monica will perform the American National Anthem.