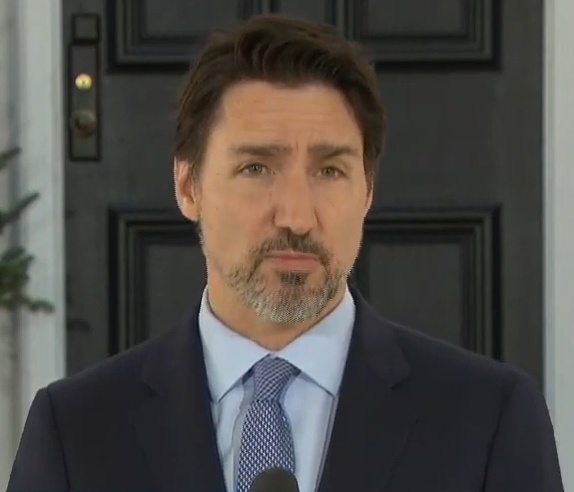 Prime Minister Trudeau says 240,000 Canadians have already successfully signed up for the Canada Emergency Response Benefit. He will be announcing more measure this week to support people who have had their hours cut or don't qualify.
Applications Start today for the Canada Emergency Response Benefit.
They have spread out the applications, to ease the burden on the system. Applications today (Monday) are for anyone born in January, February or March. On Tuesday, anyone born in April, May and June can apply. Wednesday is ear marked for people born in July August and September. Then on Thursday anyone born on October, November and December can apply. If you wait until the weekend, anyone can apply.
Prime Minister Justin Trudeau says already, the benefit is getting to Canadians.
"240,000 have already successfully applied. For everyone else, you will be able to apply on another day this week, depending on your birth month. We know you need this support as soon as possible, we have to make sure this system works for everyone. If your using direct deposit, you will receive money, 3-5 days later. The CRB is meant to help all Canadians who need and millions of Canadians will be getting it, starting this week."
You can find more information on how to apply and if you are eligible online here. If you don't have access to the Internet, you can apply over the phone at 1-800-959-2041.
Trudeau says they will be announcing more measures soon.
"If you are working reduced hours, down to 10 hours a week or less, we will soon announce how you will be able to qualify for the CRB. This is to help you if you are a gig worker, a contract worker or a volunteer firefighter. We will also have more to say for those who are working but making less than they would with the benefit. I'm thinking in particular of home care workers or long term care workers looking after vulnerable seniors. I know we have a lot of University students, wondering what kind of job you will get this summer, you need support now and work is under way to get it to you as soon as possible."
Trudeau says the Government is working as hard as they can to get everyone the support they need.