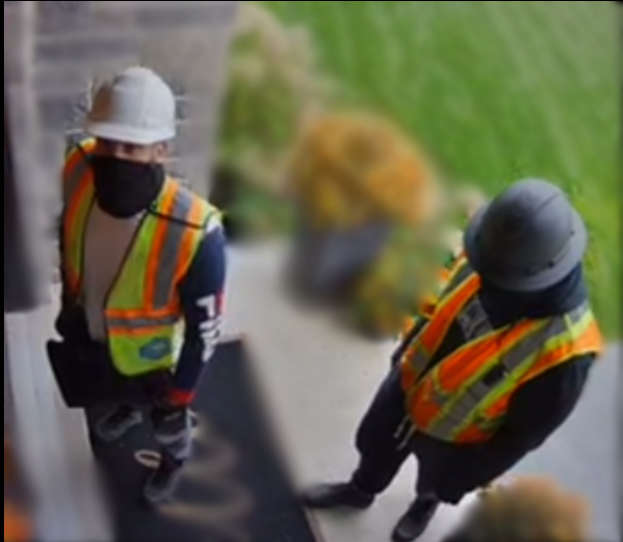 Two men dressed as construction workers forced their way into the home at gun point on Thursday afternoon.
WOODSTOCK - Woodstock Police are investigating an armed robbery on Masters Drive.
Police were called to the area around 1:30 pm on Thursday. Two men dressed as construction workers went to the home in a charcoal coloured, older model Ford Escape. The men knocked on the door and then forced their way inside, while pointing a gun at the victim. The suspects stole designer jewelry, and a number of designer bags. They fled the area heading eastbound on Oxford Road 17.
Police believe the incident was targeted and do not believe there is a risk to public safety. WPS has released photo's of the two suspects and their vehicle.
Anyone with information is asked to contact police at 519-537-2323 or Crime Stoppers at 1-800-222-TIPS (8477).