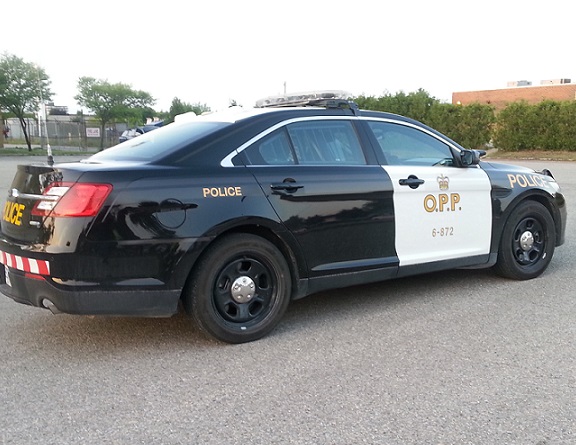 Oxford OPP have released surveillance photo's of a suspected arsonist after a second fire in two months at a property on 35th Line in Zorra Township.
OXFORD COUNTY - For the second time in the past two months, a fire has been set on purpose at a property on the 35th Line in Zorra Township.
Police say a rock truck was set ablaze at the property on September 18th, and several other vehicle interiors were also damaged.
Then on Friday night, OPP responded to another fire at the same address. When fire crews from Zorra and Embro arrived on scene, they found another rock truck fully engulfed in flames.
Video surveillance was obtained and photos were released after the first incident.
Police are still seeking assistance from the public to identify a person of interest.
Anyone with information about this investigation is asked to contact the Oxford County OPP at 1-888-310-1122.