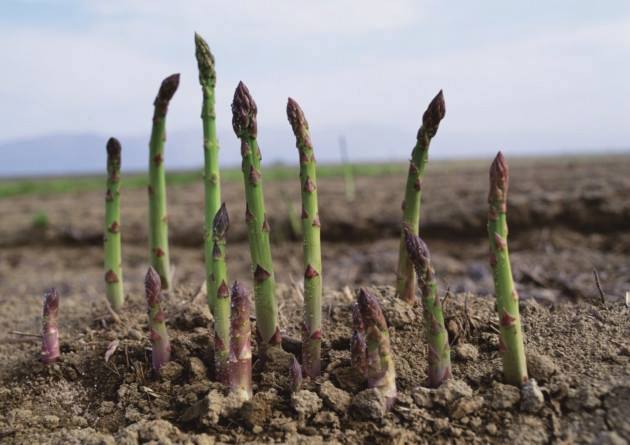 Locally grown asparagus should be ready for purchase on Thursday and you can help support local, by making sure you buy your asparagus from local farmers.
OXFORD COUNTY - Locally grown Asparagus should be ready tomorrow.
Extreme colds and nasty weather last week delayed the start of season. Co-owner of Red Barn Berries Sue Hillborn says they are almost ready to go now.
"I would say tomorrow, Thursday, things will really start rolling off. The nice thing about asparagus, they call it the Spring tonic, because we all know it kind of cleans our our system but the other interesting thing about it is, the faster it grows the tastier it is. So now that we have got past the monsoons and the cold sections, we are starting to get some heat, and it will start to grow really quickly, and it is tasty when it grows fast."
She notes they should have plenty of local asparagus in this region until Mid June and some places may even be stocked until late June.
"Some people pick it right up until the July long weekend, so there is a good possibility it will go later this year because of the late start."
Red Barn Berries shifts gears to strawberries in Mid June. She says labour will not be a problem at their location.
"We have only ever hired local labour, so students and underemployed people in our area, so we won't have a problem getting the asparagus picked. I do know that people count on temporary foreign workers in Oxford and surrounding area will be struggling with labour and may be looking for some local labour as well."
Locally grown rhubarb and green garlic is ready for purchase right now in Oxford County and you can find locally grown greenhouse tomatoes and cucumbers as well."