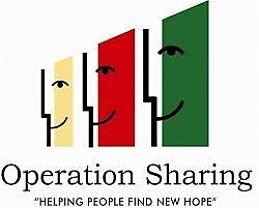 A Community Food Activist travelled from the UK to Woodstock after reading about Operation Sharing online
WOODSTOCK - Operation Sharing and the Food for Friends program is starting to gain international attention. Community Food Activist Seb Mayfield from Winchester Hamshire in the UK was in Woodstock last week to examine the program and see if it is something they should be doing in his community.
Mayfield heard about Food for friends after reading an article in the Toronto Star. He tells Heart FM he wants to see if this is something they can implement back home in England. Mayfield was given a fellowship from the Winston Churchill Memorial Trust to come to Canada and explore this program to see if it work in the UK.
Director of Operation Sharing Stephen Giuliano started Food for Friends 9 years ago and several other communities in Ontario have started following his lead. How it works is people are asked to donate a quarter at some of our local grocery stores in Woodstock, Ingersoll and Embro and the money is put into food cards. So instead of having to pick from items at a food bank local residents are given a card so they can do the shopping themselves and choose the food they would like to eat. The cards are only good for non taxable items which includes most staple foods however junk food for example is usually taxed.