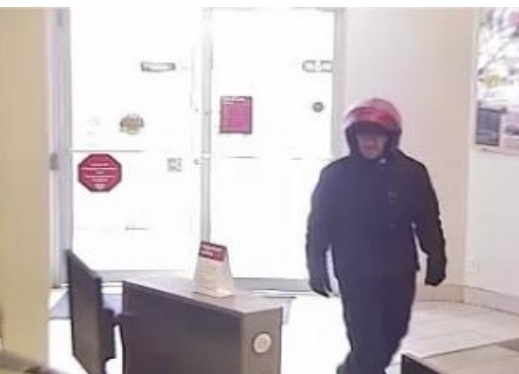 Nobody was injured after a bank robbery at the Scotiabank in Downtown Woodstock today.
WOODSTOCK - Woodstock Police are investigating after a bank robbery at the Scotiabank in Woodstock today.
Police say a lone white man entered the bank on Dundas Street around 12:45 p.m today. He was wearing a dark shirt, dark pants and a red motorcycle style helmet entered the bank through the front doors.
The man demanded cash from one of the tellers and an undisclosed amount of money was given to him. He left the bank in an unknown direction.
The Woodstock Police Forensic Identification Unit also responded to assist with the investigation.
The male suspect is described as being 5'10", medium build, wearing a red motorcycle helmet (open face), a black biking jacket, black pants and red shoes. It appears that the male was carrying some type of dark coloured bag.
There were no weapons involved and there were no injuries.
Anyone with information is asked to contact Woodstock Police or Crime Stoppers.