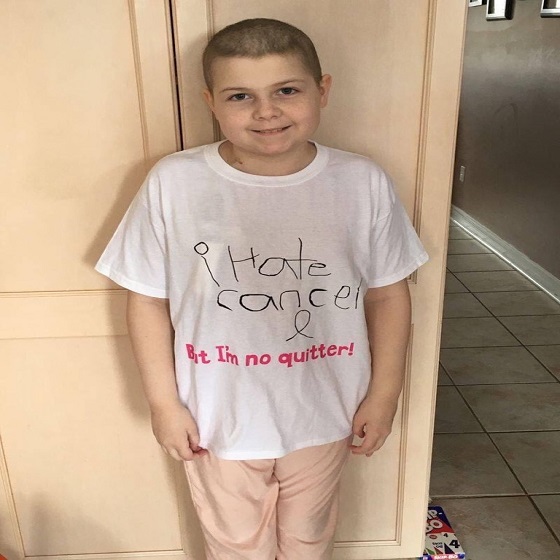 photo courtesy OPP WR twitter
OPP Constable Ed Sanchuk is collecting birthday cards for 11 year old Sarah who is currently going through her 5th battle with cancer.
NORFOLK COUNTY - The Norfolk OPP are collecting birthday cards for an 11 year old girl who is battling cancer for a 5th time.
Constable Ed Sanchuk explains why he wanted to collect as many birthday cards as he could.
"I had an opportunity to chat with her mother and all this girl wants, this brave young lady, is birthday cards for her birthday, which is on December 5th this year."
Sanchuk first saw her story on social media and was moved to help, even though Sarah is not from Norfolk County.
"I just thought, we can do something great in our community and not just for Norfolk County but across the Province, this lady is not from Norfolk County and I think if we just sit down, take 2 seconds of our day and write this little lady a birthday card to cheer her up, it keeps her fighting, it keeps her in the game, it's just something that brings a smile to her face and you couldn't ask for anything better than that. She is battling cancer for the 5th time and it's my hope and belief that she is going to beat this again."
You can send the birthday cards to the OPP detachment in Simcoe and Sanchuk will be personally delivering them before her 12th birthday on December 5th. The cards can be sent to: Happy Birthday Sarah c/o 548 Queensway West, Simcoe, ON, N3Y4T2.