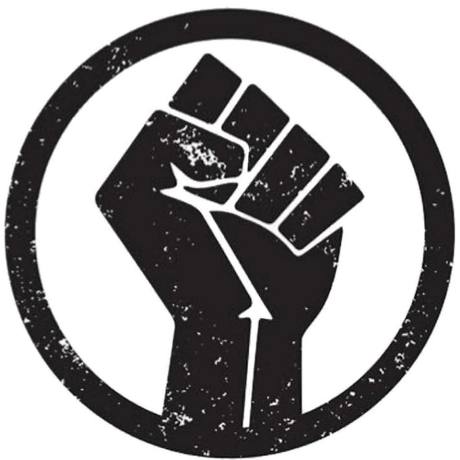 A BLM peaceful protest is happening in Woodstock on Sunday and Hannah Hodder a University Student from Woodstock shares her experience growing up as a minority in Oxford County.
WOODSTOCK - A Black Lives Matter protest is happening in Woodstock on Sunday at Victoria Park.
People will be at the park between noon and 3:00 pm. The event is being organized by Jessica Hofstetter and she says this is a peaceful protest.
"Please keep in mind that this is a peaceful protest, by no means should this event be taken out of control as that is NOT the goal! This protest is to help raise awareness of the lives lost due to police brutality and to show our solidarity as a community!"
The health and safety of everyone at the event is also at the forefront of the plans. Anyone who plans on attending are asked to do the following:
- Please bring your ID or any other identification you may have.
- Plan ahead and bring water and any essentials you may need while protesting. This can include; snacks, a first aid kit and other needs.
- Please maintain a safe physical distance of 6ft (2m) and protest in groups of 5 or less!
- And as previously said, masks are recommended but it is up to your discretion if you choose to wear one!
- Lastly, posters and signs are most definitely okay! Get creative and show your support through your illustrations!
Meanwhile a Black Lives Matter Oxford County Facebook Group has been created by 19 year old Western University Student Hannah Hodder. She is majoring in Criminal Justice and doing a minor in Psychology and is originally from Woodstock. Hodder shares her experience growing up in Oxford County.
"For me growing up as a person of colour and having been raised by biracial parents, my mother being white and my father being black and living within a predominantly white community provided a lot of barriers for me. At a young age, I was able to notice physical differences between myself, my family and people in my community and I began to quickly learn that I was different. For me, it wasn't until I was in High School that I noticed, a lack of resources and initiatives for the black community, young black teenagers especially."
Hodder explains why she created the Black Lives Matter Oxford County Facebook Group.
"In light of several recent events that occurred in the States, I knew that something needed to be done here in our community to raise awareness of police brutality and racial injustice. I understand that many of these tragic deaths have occurred in the States but racism is everywhere, Canada included. The Black Lives Matter Chapter for Oxford County was created to give people in our community the resources on ways they can help support this movement and just really making sure, young black people in our community like myself, don't go through life without having that support and having the resources that I wasn't exposed to."
Hodder says she has dealt with racism growing up in Oxford County.
"I feel like I have been fortunate enough to not encounter as many racist acts or comments as other black people in other parts of the world have experienced but I have had my fair share of feeling out of place and feeling uncomfortable in situations because of my skin colour. In school growing up, a lot of my friends were white and there were times when I just didn't feel like I belonged, I was different from them and at times I felt like an outsider. Throughout my life I have been subjected to derogatory language and name calling and untrue statements being thrown in my direction, really all in an attempt to belittle me. Being discriminated against and stigmatized really wore me down sometimes. I often felt defeated or powerless. That being being said I somehow managed to find the courage in myself to convince myself that I would come out of this stronger than ever, that these experiences would shape me into the person that I am today and they have."