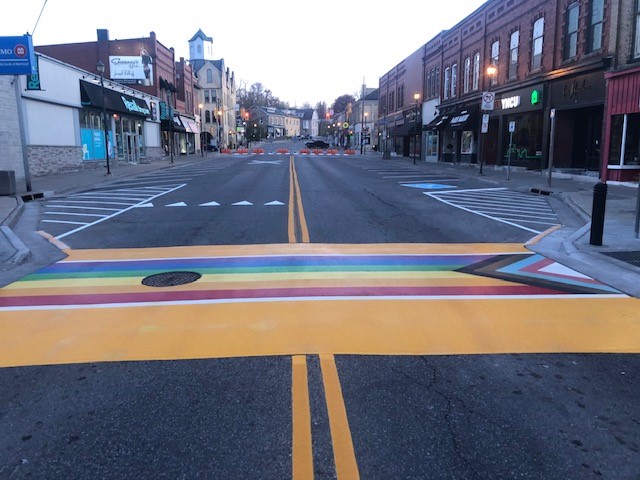 The County of Brant is going to show it's support for the local LGBTQ+ community during Pride Month.
BRANT COUNTY - The County of Brant will be celebrating Pride Month in June.
Mayor David Bailey says they will have a number of activities planned throughout the month.
"We are so pleased that the County of Brant is becoming more diverse and we are striving to create a safe and inclusive environment for all community members. My hope is that everyone in the County can feel comfortable with who they are and can be proud of who they are. We are a stronger and better community when we treat others with dignity and respect differences."
Bailey says to kick off the month, the downtown Paris crossover has a new Pride flag painted on the road.
"This is a great way to visually represent the community's support and our commitment to improve diversity and inclusion for all in the LGBTQ+ community. The County of Brant joins many other municipalities throughout Canada in displaying this permanent show of support."
Chair of the Brant County Pride Committee Nathan Etherington says they also have 250 free "Pride" lawn signs that are available to anyone who wants one.
"We are grateful for the ongoing support of the County of Brant Council and staff in recognition of Pride month. Requesting a lawn sign is a great way to participate in this year's celebrations for LGBTQ+ residents and our allies."
Brant County libraries will also be offering a craft kit to create your own yarn Pride flag. The County will also host a virtual trivia night and safe spaces training will be offered. More details can be found the Brant County website.