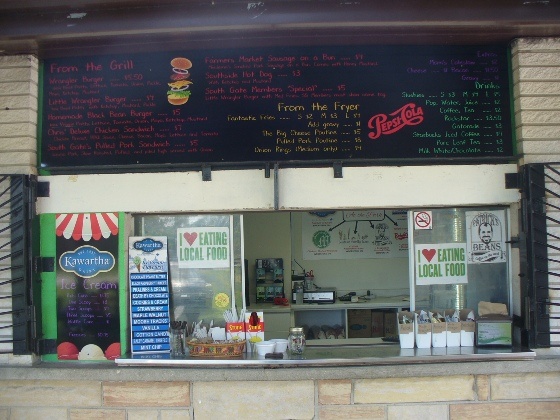 Local Roots in the Park was the victim of a break and Enter at Southside Park.
WOODSTOCK - Local Roots in the Park isn't going to let a little break and enter stop them from serving up local food at Southside Park.
Profits from the concession stand goes back into the Southgate Centre and they offer affordable meals to local families at the Park. Hospitality Services Manager at Southgate Patrick McMahon says they have been running the concession stand since May after winning a bid with the City.
"Our bid was successful, hopefully because of our business plan which was to bring great local food to the park and have it sold at an affordable price for families because sometimes to eat food made close to us, it is too expensive."
Early Saturday morning someone broke into the stand and took their cash flow and their I-Pad which they used for communicating orders and it kept track of their sales. McMahon says despite the setback they are already back up and running and are using the old fashioned pen and paper method.
"We opened up again right away, we are just writing on bags, we're doing it the old fashioned way, just calculating it with pen and paper, we didn't want it to shut us down, we wanted to get back on the horse, we had to change some of our security protocols and we had to spend a little bit more money securing the building."