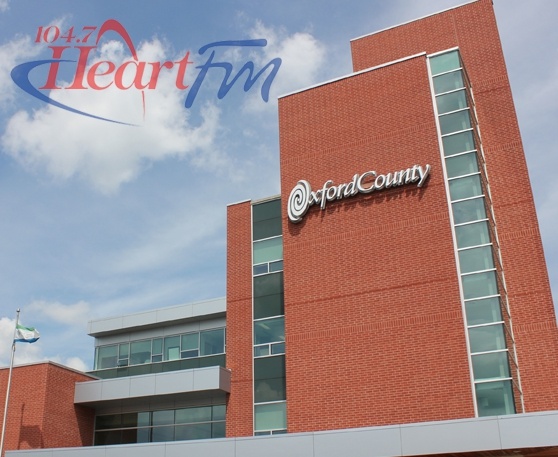 Oxford County Council held the 2nd of 3 special budget meetings on Wednesday. The proposed budget currently calls for a 2% increase for property taxes.
OXFORD COUNTY - Oxford County council had the second of three special budget meetings on Wednesday.
The meeting featured presentations from the Library, Community Planning, Human Resources, Paramedic Services, Corporate Services, CAO's Office and County Council. No additions or subtractions were discussed for the 2021 Business Plan and Budget. As it currently stands, the proposed budget would cost $271 million with $68.2 million to be funded through the County's tax levy. This would mean a 2% increase over last year for property taxes.
Warden Larry Martin says they are no longer facing a deficit.
"It's a very responsible budget, the staff have worked hard at bringing this forward during these times we are trying to work in. At one point we were looking at a $2 million deficit and then the Province came up with some COVID funding as well. We ended up the year, not to bad but who knows what next year is going to bring either. They dipped into the reserves a bit and they kept the increase very modest I believe."
Martin says the next special budget meeting is on Monday and that is when some changes could be made.
"There were no decisions made yesterday or in the previous one. Chances are we will get around to making decisions and either adding or deleting on our meeting on Monday the 30th."
The budget could be approved at the December 8th council meeting. You can view the entire document online here.