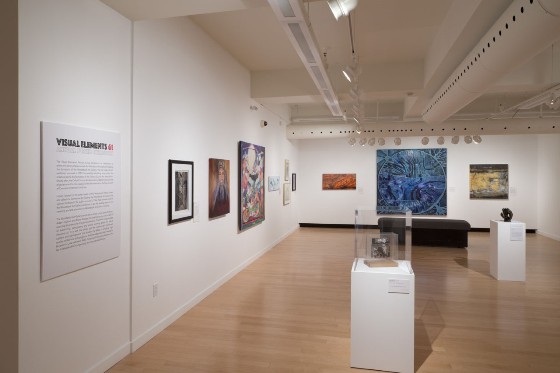 submitted photo
The Woodstock Art Gallery is going to have their first virtual Juried Exhibition this summer and they are asking local artists to submit their work now.
WOODSTOCK - The Woodstock Art Gallery is going to have their first virtual Juried Exhibition this summer.
They will be displaying the talent of local and regional artists online. Oxford County's largest municipal public gallery has announced a call to artists to submit work to Visual Elements 62: Annual Juried Exhibition.
Visual Elements has been a cornerstone of the Gallery's exhibition programming for more than sixty years, celebrating the breadth and diversity of talent that resides in Oxford County. Director/Curator Mary Reid says the ongoing COVID-19 pandemic prompted the Gallery to think outside the box and present this year's exhibition online.
"The annual juried exhibition is an opportunity for emerging and established artists to showcase their work. Over the years, I have seen hobbyists develop into skilled professionals, who have gone on to exhibit their work nationally and even internationally. We have a tremendous amount of talent in our community and now, more than ever, it is critical to celebrate these artists."
The jury for Visual Elements 62 includes metalsmith Asma Khanani, printmaker Kristine MacGregor and curator George Wale. Reid says they are thrilled with the panel this year.
"Although we can't gather in person this year, the Woodstock Art Gallery is very fortunate to have such a diverse panel of jurors to lend their expertise virtually."
Visual Elements 62 is open to all Southern Ontario artists working in any medium who are current members of the Woodstock Art Gallery.
Artists are invited to submit their work through an online registration form. The deadline for submissions is June 28, 2020 at midnight.
A full breakdown of the terms of entry and submission requirements can be found online at the City of Woodstock web site here.