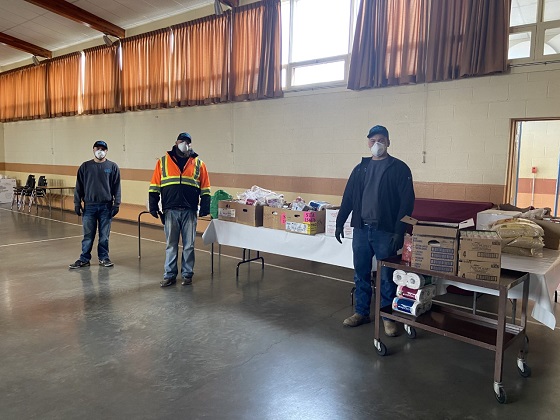 Cam's Contracting collected about $1,500 worth of food and several Tim Hortons food cards during a very successful food drive for Operation Sharing last month.
WOODSTOCK - A Food Drive for Operation Sharing last month was a big success.
Cam's Contracting in Woodstock collected the items during the month of March and delivered them to the INN, Oxford's only homeless shelter which is operated by Operation Sharing.
Director of Cam's Contracting Cameron Young says they also picked up some fresh produce.
"We also collected a lot of things from Your Farm Market in town, we contributed a lot of the items ourselves and would pick up fresh items from YFM, because they do fresh meals at the homeless shelter too."
Young explains why they wanted to do something to help out.
"With COVID-19, I felt like a lot of homeless people were left out, a lot of shelters were even closed during the peak of everything and I just thought this was a small way to give back."
They were able to donate about $1,500 worth of food several Tim Horton food cards.