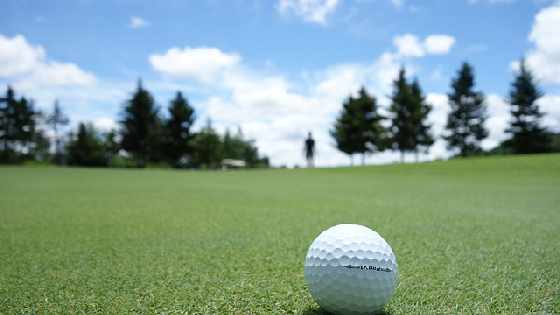 Stock photo - Pixabay.com
Golfers can expect the Woodstock Chamber of Commerce to pull out all the stops for their upcoming tournament, which is happening at the Craigowan Golf Club in July.
WOODSTOCK - The Woodstock Chamber of Commerce will be hosting their 50th annual golf tournament next month.
This year's event will be a four-person scramble format and it will feature different activities for the golfers.
General Manager Kim Whitehead says a marshmallow driving contest is among the new additions.
"It's a scramble format and we've dreamed up a couple of different exercises for all the golfers this year. We have a marshmallow driving contest this year so it's going to be fun, and we're going to take some fun pictures for our 50th anniversary and every body's going to get a copy of their photos. Woodlynd's Chocolate Shop are doing a little table favour for us for our 50th."
On top of some of this year's new activities, Whitehead says participants can expect to see their usual big prizes including hole in one contests from Anderson Kia and BDO Canada. Robert Q's Travel & Cruise Centre will also be holding a hole in one contest for a $5,000.00 travel voucher.
Every golfer will be automatically entered into a grand prize draw for $1,500 Niagara Golf Getaway package.
She says the event will also feature a continental breakfast, barbecue lunch and dinner for the golfers, along with golf cart rental. All of this included in the entry fee.
"So we start out with coffee and muffins in the morning, we have a barbecue lunch. Your golf carts are sponsored by Gateway Casinos Woodstock. We have water, bottled water on the cart for everybody if it's a hot day. It's an all-in-one package."
The entry fee is $165.00 and participants have until this Friday to register their foursome, as there are only ten spots available. Participants can also sign up individually and they will be put into a group. If you only plan on having dinner it's $50.00 per person.
If you are interested in registering, you can either visit their website or call the office at 519-539-9411.
The tournament is on July 3rd, going from 10:30 am to 7:00 pm. Registration will go from 9:30 am to 10:30 am with a shotgun start at 11:00 am.