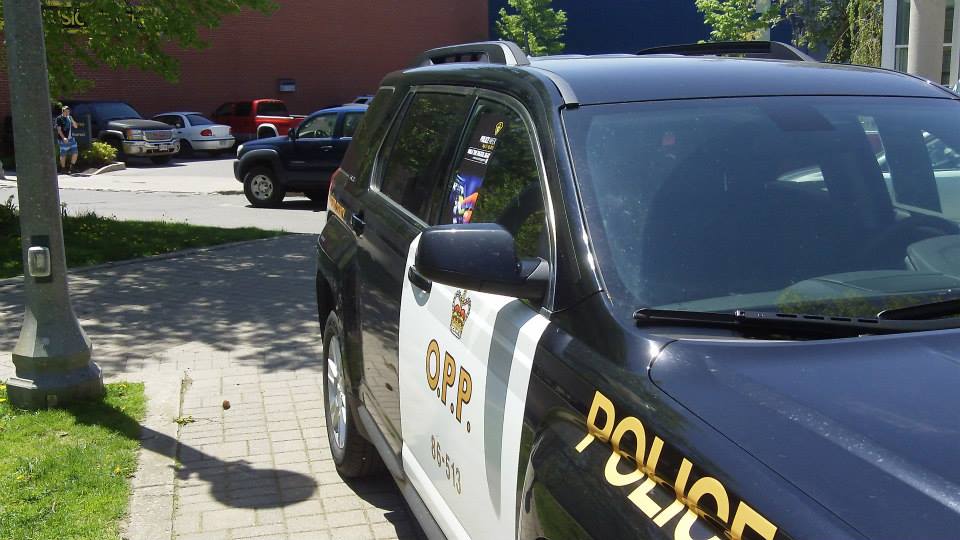 Norfolk OPP are preaching safety after a pickup truck almost hit a crossing guard, a mother and her four year old daughter this morning.
SIMCOE - Norfolk OPP are reminding everyone to be extra cautious in school zones after a close call in Simcoe.
Today a pickup truck almost hit a crossing guard, a mother and a four year old child on Parker Drive. Brian the crossing guard was out in the middle of the road with his stop sign out when the pickup truck almost hit them. Brian has been a crossing guard at that intersection for 15 years and he explains what happened.
"I was trying to cross the lady and her young lady and the driver was stopped at the intersection and he saw the lady going over the beat up road and he just tore off in between us, he forced me out of where I was and I had to regroup myself, and the forced the lady to hurry her child off the road onto the sidewalk. Somebody could have got hurt."
Constable Ed Sanchuk says this could of been a tragic story.
"So failing to stop for a school crossing guard is $180 ticket but let's not look at the ticket, If you actually hit that person or that baby stroller with a child in it, you could seriously injure or kill somebody. If you see a crossing guard, they could be crossing your child, your grand children, whoever it may be, just to and from school, so we are just asking people for some patience and to wait for the people to get safely across the roadway onto the sidewalk."