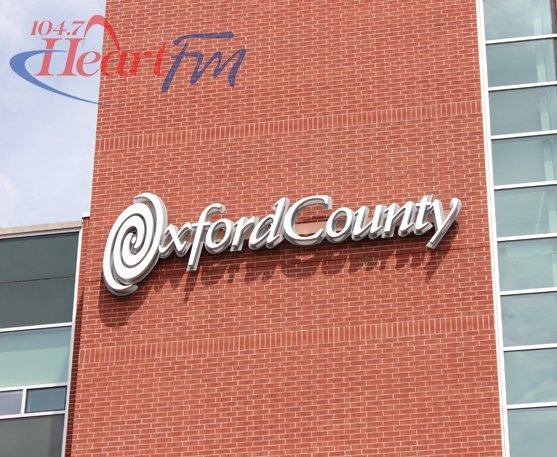 Oxford County Council has given their approval for the Oxford Economic Stimulus Fund which will provide loans to small and medium size businesses impacted by COVID-19.
OXFORD COUNTY - Oxford County Council has given their approval for the Oxford Economic Stimulus Fund.
The fund is designed to help local small and medium sized businesses, not-for-profit groups, and business support organizations recover from the effects of the COVID-19 pandemic.
It will be administered by Community Futures Oxford in collaboration with Oxford Connection. General Manager, Community Futures Oxford Allan Simm says the Fund will provide local businesses with flexible loans to restart businesses closed during the pandemic, revitalize downtown cores, support tourism and hospitality operators and more.
"It is vital that we take an active role in supporting small business through these times and help drive them on the road to recovery, in particular the many small businesses that have been mandated to close during the pandemic. The Oxford Economic Stimulus Fund takes a responsive, time-sensitive approach to economic recovery to meet the unique needs of our local businesses and agencies."
Non-profit and community organizations are eligible for grants to support economic development, for instance, by creating and maintaining jobs, or complementing other funding sources to make local projects viable. Warden Larry Martin says the fund will help local businesses get back on track.
"The County recognizes that our local economy needs support if it is to recover from the many effects of COVID-19. Partnering with Community Futures Oxford and Oxford Connection to help businesses take the first steps to recovery will pay dividends in jobs, economic activity, and the overall health and wellbeing of our community."
A total of $1.5 million will be distributed through the fund, $1 million from Oxford County and $0.5 million from Community Futures Oxford. Up to 10% of the original principal of the loan made to businesses may be forgiven if repayment is made within two years.
Applications to the fund open May 20 and will be accepted until December 31, 2020. For more information and to download the funding guidelines and application, visit www.cfoxford.ca.