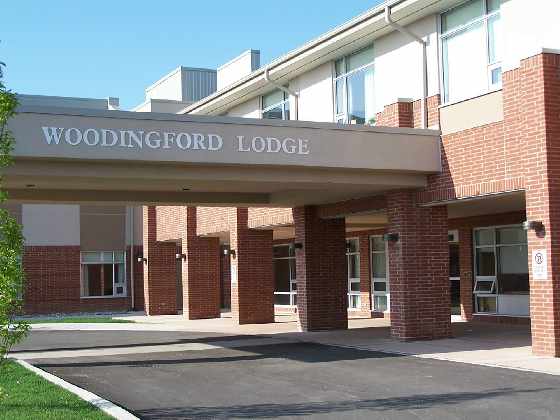 A staff member at Woodingford Lodge in Woodstock has tested positive for COVID-19. Around 27 residents who may have been in contact with the staff member are currently being tested.
WOODSTOCK - A COVID-19 outbreak has been declared at the Woodingford Lodge in Woodstock.
A staff member has tested positive for the virus. Residents are currently in isolation and testing has stared.
CAO of Oxford County Michael Duben says the good news is the staff member hasn't been at the long term care home for 4 days.
"We have identified where that particular staff member worked on their last shift, which was 4 days ago, so some time ago since they have been in the building which is good, because we haven't seen anyone else with symptoms, so we are hoping that means the risk is very low of any spread."
The residents in the home area where the staff member worked are being tested today and those results should come in tomorrow. About 27 residents are being tested and 8 staff members who may have come into contact with the resident.
This is the first outbreak at the long term care home. They have had a couple of false positives, however the Health Unit is very confident this is not a false positive test.
Duben says they do have a number of enhanced measures in place.
"Residents in the home area that are affected, they won't be leaving their rooms until we sort through this. Staff will be giving enhanced service to all the residents actually in their rooms in the home area. That is just one of the enhanced measures we have to put in place until we have a better understanding of what the status is."
They will not allow general visitors at the home until further notice. Duben says designated essential care givers are still allowed to visit by law.
"We will be asking them to consider staying away for their safety and the safety of others and if they do insist on attending, they will have to do so with full PPE and that will reduce any risk quite substantially."
Duben did want to compliment the staff at Woodingford Lodge who have done a remarkable job during this pandemic.