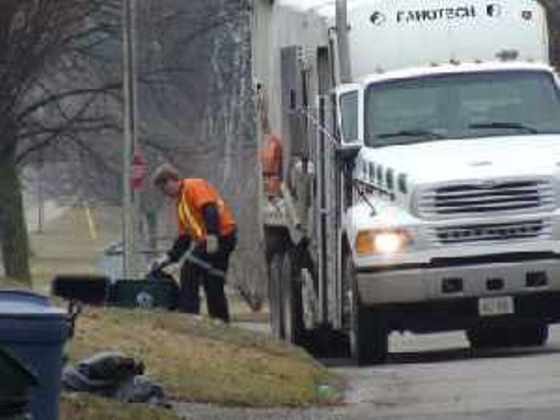 stock photo
The City of Woodstock is looking into how they can improve their waste management, including their curbside recycling collection pickup.
WOODSTOCK - The City of Woodstock is finding ways to pick up your garbage and recycling more frequently.
Council addressed the curb collection during last night's council meeting and they're looking at some solutions.
Mayor Trevor Birtch says one of the options is a rolling six day co-collection.
"The options presented tonight as to purchase additional trucks and have the staffing ready to go, and we could do it the same way we do it right now where people have their set schedule every week, but another option that was presented tonight was a six day rolling (co-collection) which we've seen implemented in other communities, and that would alleviate some of the problems with holiday pickup."
Birtch says they are coming up with solutions to address the needs of the community.
"We understand that good habits are being created to help reduce waste and we want to be able to do what we can to be responsive to the community's needs."
Although no solution was approved, other options include a weekly two-stream collection and a rolling five day co-collection.
Birtch says the public is currently filling their garbage on a weekly basis and their recycling bins every other week, causing their bins to overflow at the end of the week.
There will be more discussion on the curbside recycling collection pickup during council's revenue budget meetings on February 26th and February 28th.