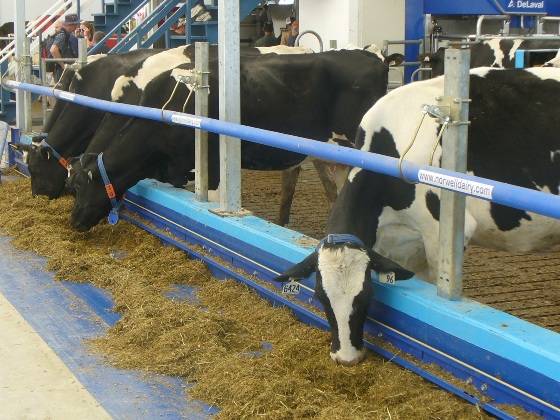 stock photo
Lots of dairy farmers will be stopping by Canada's Outdoor Farm Show today.
WOODSTOCK - Day three of Canada's Outdoor Farm Show is all about dairy.
Communications Manager Amanda Mcfarlane says they're expecting lots of local dairy farmers to stop by.
"This morning is the VIP dairy producer brunch. It's actually Dairy Day here at the show so we have lots of dairy farmers around."
The show welcomes more than 40,000 people to Canada's Outdoor Park each year. Mcfarlane says they're always excited to see the latest dairy innovations.
"Our Britespan Dairy Innovation Centre is the most popular spot on the show site for dairy farmers. Lely and DeLaval are both launching brand new robots in there this year."
The 25th annual Canada's Outdoor Farm Show kicked off on Tuesday morning and will wrap up tomorrow.