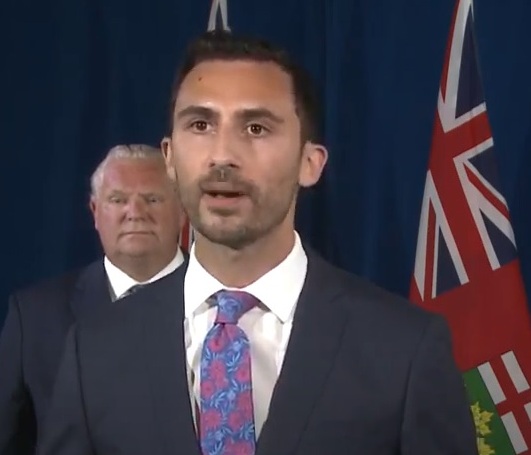 The Premier and Education Minister also hinted today that students may get to return to class full time, every day in September.
ONTARIO - Stage 3 means more kids will be allowed inside daycare centres.
Child care centres and home child care providers will still need to operate with strict safety and operational requirements in place. Starting on July 27th, child care centres will be permitted to operate with cohorts of 15 children, which is an increase from the current cohort cap of 10. This change will allow parents to return to work, and bring the child care sector to approximately 90 per cent of its operating capacity before the COVID-19 outbreak.
Education Minister Stephen Lecce says with more people going back to work, parents need to have more child care.
"Providing child care for parents is critical so that, as more Ontarians return to work, they can do so with confidence in knowing that their children are being safely cared for. Child care is an integral enabler to the continued restart of Ontario's economy, and we remain committed to working to ensure child care remains accessible, affordable and, most importantly, safe as we gradually increase capacity of Ontario's child care sector."
Ontario Premier Doug Ford also said today they want to see every child back to school full time in September.
"This is what we are working towards with the support of our medical officer of health and I am confident we will get there, but we will not take unnecessary risks with our children, which is why we have to continue planning for every possible scenario as they get ready to go back to school."
Minister Lecce says they will have more information about the plans for September soon.
"We know parents and students are looking for clarity on what school will look like in September. As I have said, since we announced the plan on return to school several weeks ago, we need to be prepared for all eventualities and adopt prudent flexibility for whatever path the outbreak takes, this has not changes. As the public health data has improved over the past several weeks, we have been working closely with medical experts to enable confrontational daily deliver in September."
Lecce says health and safety will be at the absolutely forefront and more details will be shared soon about the return to school plan.