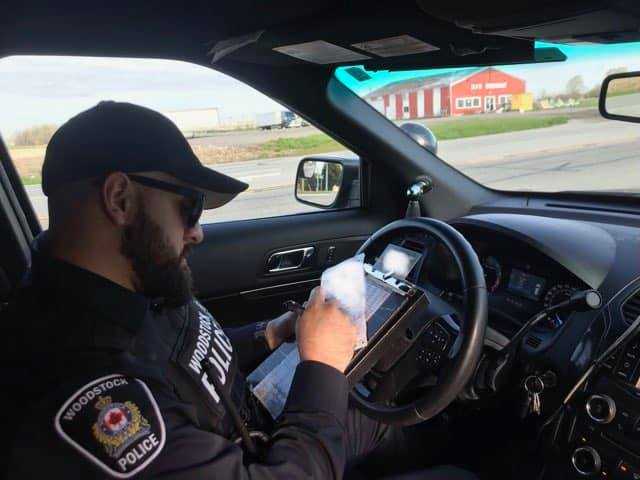 Woodstock Police are targeting distracted drivers during the National Drive Safe Campaign.
WOODSTOCK - The Woodstock Police are participating in the National Drive Safe campaign this week.
They will be targeting unsafe drivers on our roadways. Officers were out today in fact looking for speeders, aggressive drivers and those not wearing a seatbelt. Police Chief Bill Renton says this years theme is Distracted Driving Ruins Lives.
"Our roads and highways are among the safest in North America. But distracted driving is one of the leading causes of collisions, injuries, and deaths on our roadways. Every day, people get behind the wheel and take their attention away from the road. That includes reading, eating, using their phone and GPS. We are proud to continue the fight along with our police partners across Ontario to save lives on our roads."
Research has shown that distracted drivers are three times more likely to be in a crash than attentive drivers. A shocking 80% of collisions and 65% of near crashes have some form of driver inattention as contributing factors.
The photo in the article shows newest recruit for the Woodstock Police Constable Hussein looking for distracted drivers in the Friendly City.