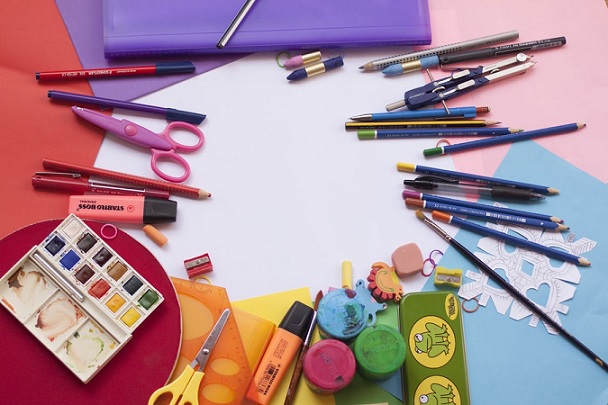 United Way Oxford is now accepting donations for Supplies 4 Students. Last year, they provided supplies to over 800 elementary and high school students across Oxford County and they expect to help double that amount or more this year.
OXFORD COUNTY - United Way Oxford is now accepting donations for Supplies 4 Students.
This year, more than ever, kids in Oxford County are going to need help to purchase back to school supplies. Over the last number of months families have been trying to cope with the stress of COVID-19, the health worries, the isolation their children have experienced, trying to juggle the demands of school from home, job loss, reduced hours and income, and more. For many it has been overwhelming.
This year, Oxford's Supplies 4 Students is gearing up to help even more families, and thanks to the generosity of Toyota Motor Manufacturing Canada Inc. they are off to a great start.
Supplies 4 Students is a partnership between various local organizations including United Way Oxford, Operation Sharing, Big Brothers Big Sisters, Salvation Army, 211, Movement Church, and the Children's Aid Society of Oxford.
This year, they are thrilled to welcome the Ingersoll Kiwanis Club as partners in the collaborative effort.
Executive Director of United Way Oxford Kelly Gilson says they are all working together to help give families a little extra support to get through the financial challenges of preparing for back to school.
"Our partners are very mindful of the current pandemic environment and have worked hard to adapt to meet both the new safety precautions as well as to allow for more flexibility and access for families. We know that needs may look different this school year, and we want to respect the choices that will best help families. So to provide expanded options and access, this year participating families can choose a more customized experience. Oxford County families who are facing financial hardship and are worried about the cost of back-to-school for their children can visit www.unitedwayoxford.ca to register. If they do not have access to on-line supports, they can call 211 for registration as well. All registered students attending a publicly funded school in Oxford, can qualify for a $40 gift card. This year, the gift cards will be made available for pick up at the student's home school the week before classes resume."
Thanks to the generosity of local citizens and businesses, last year Supplies 4 Students provided assistance to 844 elementary and high school students across Oxford County. For this coming school year, we are preparing to see that number double or more, as we know that there are more people facing financial hardship and relying on the support of local social services. Supplies 4 Students is here to help.
Families in need of help are asked to please visit our website and get signed up between August 4th – 21st; if additional registration support is required, please call 211 for assistance. Community members in a position to offer help – either as an individual, family or through a workplace or club – are invited to visit the United Way Oxford web site to make a donation or mail/drop off a cheque at our office at 447 Hunter St., Woodstock.
Although the office is not currently open to the public, there is a secure mailbox to drop off donations. All monies raised for this program remain committed to helping local students have the tools and supplies they need to start the school year off right.