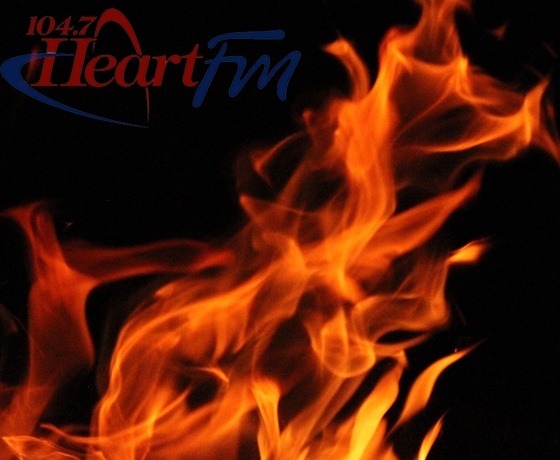 The Auto Body Shop on Wilson Street suffered major damage after an early morning fire. Luckily crews able to contain the blaze before it spread to the One of a Kind Antique Mall next door.
UPDATE: Woodstock Police are investigating a suspicious fire a the Auto Body Shop on Wilson Street early yesterday morning.
When firefighters arrived at the building they found a 2006 Chevrolet pickup truck smoldering inside the business. Woodstock Police have determined that someone broke into the shop and started the fire.
The Woodstock Police Service Criminal Investigations Branch and the Forensic Identification Unit are working with the Woodstock Fire Department investigator to determine the cause of the suspicious fire. Police have no suspects at this time.
---
WOODSTOCK - Nobody was injured after a fire at 97 Wilson Street in Woodstock this morning.
Fire crews rushed to the scene around 5:43 am. Firefighters were able to contain the blaze along with the activated sprinkler system to keep it in the Auto Body shop business unit. The main occupant of the building, the "One of a Kind Antique Mall" was unaffected by the fire.
The estimated damage to the property is $55,000.
The Fire Prevention Division attended the scene and upon further investigation the property was then turned over to the Woodstock Police Services for further examination. The Woodstock Fire Department will continue to provide assistance as needed.
Fires in the workplace can present many different hazards than residential properties. The Woodstock Fire Department recommends the following basic fire safety procedure for the workplace:
- Know the location of the fire extinguishers in the workplace. You should be aware where the nearest extinguisher is at all times.
- Know where your nearest emergency exits are.
- Know the difference between alarm signals to quickly recognize the situation.
- For owners, ensure your life safety systems (alarms and sprinklers) are inspected and operational.