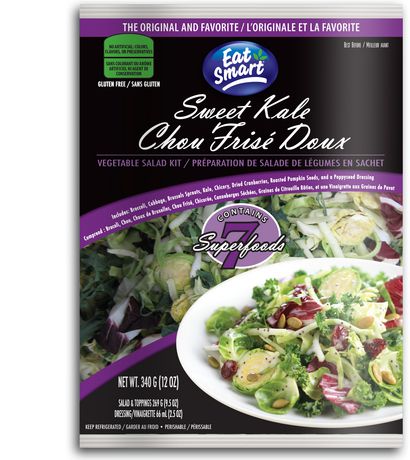 The Eat Smart Sweet Kale Vegetable Bag Kit is being pulled from shelves in several provinces including Ontario because of Listeria concerns.
The Sweet Kale Vegetable Salad Bag Kit from Eat Smart has been recalled because of possible Listeria contamination.
The Canadian Food Inspection Agency issued the recall warning yesterday in Ontario, New Brunswick, Newfoundland and Labrador, Nova Scotia, Quebec and P.E.I.
The bags in question have a best before date of July 17th, 2019. Any customer who has already purchased one of these salads with that best before date, should toss them out. No injuries or illnesses have been reported.
Listeria can make you very sick and symptoms include fever, nausea, vomiting, severe headaches and neck stiffness. The elderly, pregnant women and people with bad immune systems are the most at risk.