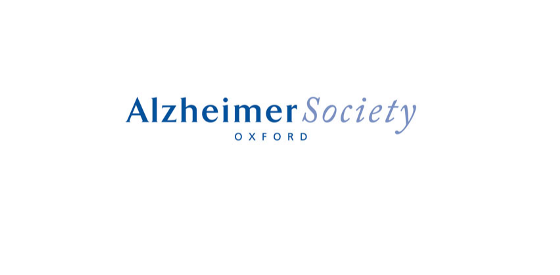 Children anywhere from 7 to 13 years-old can go to an upcoming information series put on by the Alzheimer's Society for Oxford County.
WOODSTOCK - The Alzheimer Society of Oxford County is hosting an information series for children later this month.
The event is called Remember Me, which teaches young kids who have been personally affected by someone in their family living with Alzheimer's disease or dementia.
Executive Director, Shelley Green explains the kinds of activities the children engage in.
"The things that we do during the program to make it fun, we have some simulated activities that will help kids get a better understanding and feeling for what it would be like to lose something. So we have a box with styrofoam peanuts and we have a bunch of different objects that we show the children, and we put them in the box, and then we have the children wear gloves. And that simulates just some reduced dexterity, mobility in the hands, but then we ask them to find certain objects and they have to go find that, and it can be quite frustrating. And again, we're just having the children experience what that might be like if they were trying to find something and they couldn't find it, or if in their mind's eye they couldn't even picture, like what a spoon would look like. How frustrating would that be to try to find a spoon if you couldn't envision in your mind what that would look like."
The program began 26 years ago when Green was facilitating an education series for adults.
"We had a unique situation that we had all adult children of someone with of dementia or Alzheimer's disease participating in this education series, and at the time we had about three or four children's books in our library and these adult children were exchanging these books from week to week so that their younger children at home could learn from these books. And one day it just dawned on me and I thought 'if we are doing this for adults, why are we not doing this for children?' These grandchildren at home, they're affected by Alzheimer's disease or dementia and they need education as much as their parents do."
The sessions will also cover other topics including an overview of Alzheimer's disease and how the brain works. The series is for children ages 7 to 13.
She says this series can help children gain the skills and knowledge on Alzheimer's disease and dementia in the future.
"I think when you educate children you start to develop an empathy, a compassion for people who need perhaps more understanding and more patience. And I think when you provide that information, that training, that it carries forward into adulthood and we want to help develop children today so that they can become compassionate caregivers in the community, within their family and perhaps even within their professions in the future. And for these children who are impacted in a personal way in their own families, this can be the starting of that. They can show that compassion, understanding and patience with somebody that they really care about."
Green says the kids have the option of coming to one of two sessions, either on July 19th or on July 22nd.
The sessions are free and they'll be held in Woodstock. She says if anyone is interested in having their children participate, to get in touch with their staff to pre-register their child, which is a requirement.
The location would then be revealed to the parents upon the completion of registration. Each session goes from 9:00 am to 4:30 pm.
To register or for more information, you can contact Education Coordinator Dana Fallowfield-Adams at 1-877-594-2368.