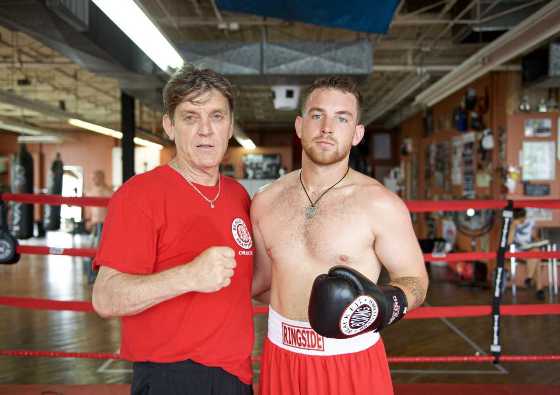 Alex "Farm BOY" Matheson (submitted)
For the first time in his young career, a boxer from Embro will be in the main event. Alex "Farm Boy" Matheson is the headliner of the Brantford Black Eye show on August 17th at the Brant Curling Club.
EMBRO - A local boxer from Embro is hoping for some hometown support in his next big fight.
Alex "Farm BOY" Matheson will headline the Brantford Black Eye show at the Brant Curling Club on August 17th. The card for the evening has 15 fights and it runs from 6-10 pm. Matheson has a record of 10 wins and 4 losses and says this is a huge fight for him.
"It is a big one for me, my first time as a main event, I'm back down to welterweight, I fought at middleweight for a bit, took a couple of wins and a few hard losses so I am excited to be back down to a welterweight."
Matheson says he is really excited to put on a show for the hometown crowd at the Brant Curling Club.
"I have fought recently down in Cleveland against team USA, even more recently, some guys from Scotland flew in and I fought on that card as well but this is my first time as the main event and I am hoping to feed off the support from the hometown crowd."
Matheson will be taking on Cyril Hanson, who has had 12 fights out of HUF Gym in Toronto.
You can purchase tickets at the Record Works in Woodstock or at the gates on the 17th. Tickets cost $15 in advance or you get them at the door for $20. You can find more information about the fight online here.