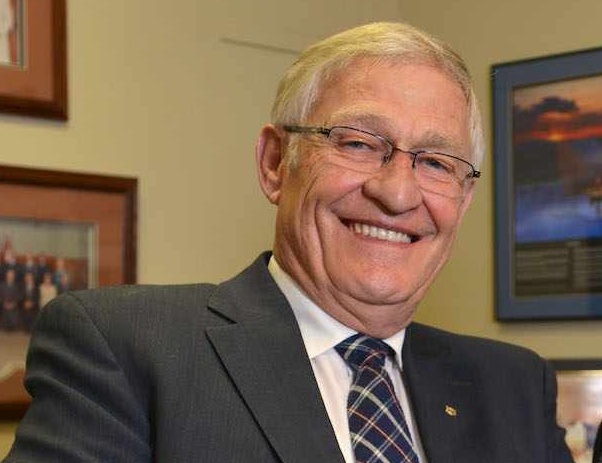 Oxford MPP Ernie Hardeman welcomed the announcements in the government's Fall Economic Statement this week.
Oxford MPP Ernie Hardeman welcomed the announcements in the government's Fall Economic Statement this week.
It saw further investments in vital services like healthcare and education and also includes their commitment to balancing the budget by 2023-24 and making important investments in public services.
Hardeman says their Fall budget will be of benefit to many people, including those in Oxford County.
"We believe the role of government is to create opportunity for a better quality of life and a higher standard of living for those in Oxford and throughout Ontario. By putting our plan into action, we are encouraging job creation and economic growth, putting more money in people's pockets, and investing in the public services that people depend on most."
Meanwhile, Finance Minister of Ontario Rod Phillips says it will improve many areas.
"Our government has taken steps to strengthen our finances, our economy and critical public services. Solving these challenges has not been about grand gestures, but rather the practical and meaningful actions that help make life easier and more affordable for people, like reducing taxes, investing in health care and education, and building modern transit and roads."
The government has a balanced plan for every community across the province, with support for Southwestern Ontario, including:
- Addressing regional disparities in economic growth with the new Regional Development Program, which includes the redesigned Eastern Ontario Development Fund and the Southwestern Ontario Development Fund that will provide performance-based loans to eligible small-and medium-sized businesses in Eastern and Southwestern Ontario.
- Developing a Southwestern Ontario Transportation Plan, to help build a better transportation system to keep goods and people moving.
- Helping people and businesses connect and stay safe by investing $63.7 million to expand broadband in Southwestern Ontario.
The recent announcement of additional funding for Oxford hospitals is an example Hardeman pointed to.
Minister Phillips also announced the government is projected to beat its deficit target by $1.3 billion for 2019-20.
It will invest an additional $1.3 billion in critical services, including more funding for small- and medium-sized hospitals, public health units, child care and programs to help our most vulnerable. This is also while they make steady progress on reducing the deficit.