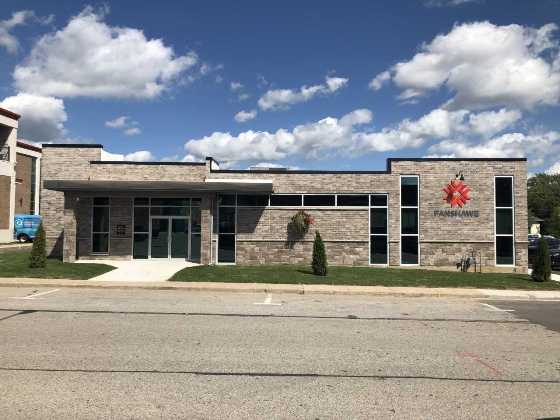 Fanshawe College, which includes the Woodstock Campus, will not open until later this summer, and only in a limited capacity for students who need face-to-face work to finish their courses.
WOODSTOCK/LONDON - Fanshawe College, including the campus in Woodstock will defer all in-person classes scheduled for the summer semester.
President Peter Devlin says they will be offering a blended delivery of programs in the fall.
"Physical distancing measures and keeping our employees and students safe are at the core of our planning. We are building scenarios that would allow us to bring students onto campus when it is required while continuing to provide course delivery online where possible."
The College will not reopen until later in the summer, and only in a limited capacity. Fanshawe will continue to deliver student services virtually. Devlin says they will continue to refine our service delivery models to ensure students and staff have the best supports available.
"Our commitment is to deliver classes in the safest learning environment possible. We will continue to follow guidelines from public health and the government, with our guiding principle being the health and safety of our students, employees and our communities."
The remainder of the 2019/20 academic year will be completed as follows:
Winter semester
For the winter semester students who need to complete face-to-face work to finish their courses, Fanshawe intends to have them return to classrooms, labs and work placements starting July 20 for two weeks.
Summer semester
Summer students who started May 5 will complete their courses online with classes and exams finishing August 21.
For summer students who had planned to start face-to-face classes at the end of June, these courses are being deferred to the fall.
Fall semester
Fanshawe intends to offer a blended delivery of programs in the fall. Half of the full-time programs will be delivered fully online and the others will be delivered through a mix of face-to-face and online delivery. The fall semester will run from September 21 to December 19 with no exam week.