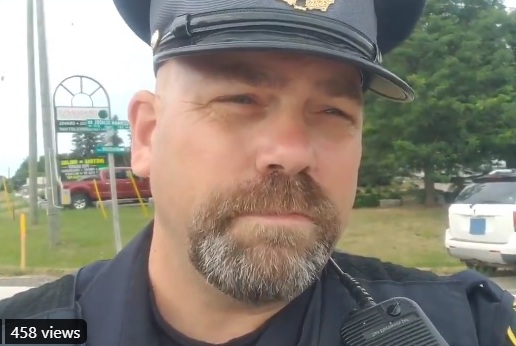 photo courtesy of the OPP Twitter
The driver of a motorcycle has died following a crash with an SUV this morning on Highway 24 in Brant County near German School Road. The road will be closed for several hours.
UPDATE: Police have identified the motorcycle driver in the fatal crash from yesterday as 46 year old Eric Fast of Brantford. The investigation into the cause of the collision is ongoing.
---
BRANT COUNTY - One person has died following a two vehicle collision on Highway 24 at German School Road in Brant County.
The crash happened this morning and involved a SUV and a motorcycle. Constable Ken Johnston says the driver of the motorcycle was rushed to the hospital.
"The driver and passenger of the SUV were treated with minor injuries at the scene, the driver of the motorcycle was taken to the hospital and has been pronounced dead. Our thoughts and prayers go out to the family."
The road will be closed at Highway 24 between Governors Road and BlueLake Road for several hours to allow for an investigation.
#brantopp at scene of fatal motorcycle vs suv collision Highway #24 @ German School Road. Driver and passenger of SUV minor injuries operator of MC pronounced dead at hospital. Highway #24 will be closed between Governors Road and BlueLake Road for the investigation. ^kj pic.twitter.com/AoJvwlHqAu

— OPP West Region (@OPP_WR) July 21, 2020