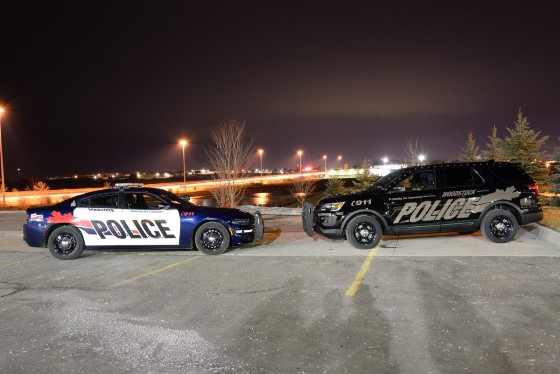 Photo Credit: Dylan Carr
The Waterloo Regional Police Services Tactical Team were brought in to help with a firearms warrant executed on Ontario Street in Woodstock today that led to 3 arrests.
WOODSTOCK - Three people were arrested today after the Waterloo Regional Police executed a firearms warrant today in Woodstock.
The investigation started yesterday at 2:00 pm when Woodstock Police engaged in a prohibited firearms investigation on Ontario Street. This led to a warrant being executed on Wednesday around noon.
The warrant was executed with help from the WPS Drugs and Intelligence Unit, Containment Team, Community Response Unit, Canine Unit, Criminal Investigations Branch, Uniform Patrol and the Waterloo Regional Police Services Tactical Team.
A 35 year old man from Woodstock was charged in relation to the weapons located. A 29 year old man was charged in relation to an ongoing stolen vehicle investigation and a 37 year old woman was arrested on outstanding warrants.
We expect to have more details about the arrests, charges and the weapons seized from Woodstock Police tomorrow.