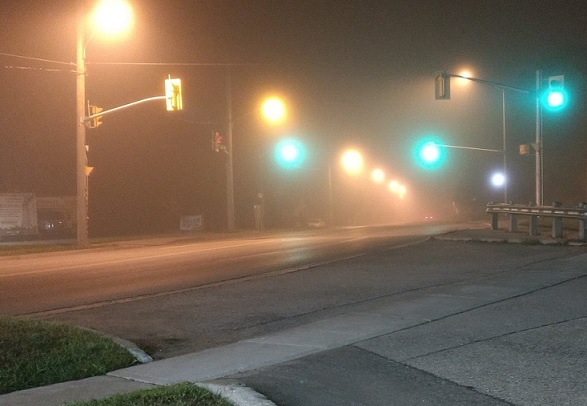 stock photo
County roads are covered with fog this morning, drivers are encouraged to be cautious this morning.
OXFORD COUNTY - Environment Canada has issued a Fog Advisory for Woodstock, Tillsonburg and Ingersoll.
Dense fog with near zero visibility expected early this morning. The fog will gradually disappear later this morning.
Travel is expected to be hazardous due to reduced visibility in some locations.
If visibility is reduced while driving, slow down, watch for tail lights ahead and be prepared to stop.
Fog advisories are issued when near zero visibilities in fog are expected or occurring.