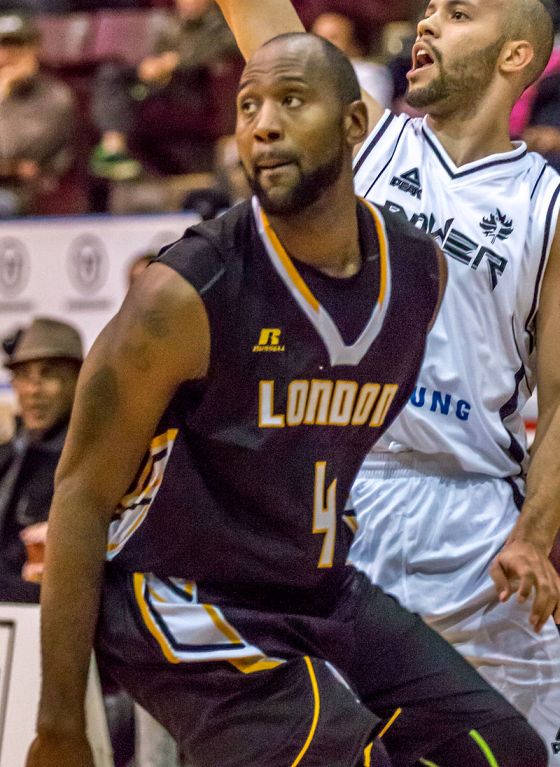 Elvin Mims lives in London and has played basketball his entire life, almost making the Golden State Warriors in 2002. He shares his thoughts on Game 3 and gives his take on the controversial fan interaction from last night's game.
The Toronto Raptors are two wins away from the NBA Championship.
They won 123-109 last night in a game they controlled from the opening tip. It is not going to be easy to get those last two wins though. Golden State is expected to have both Kevin Durant and Klay Thompson back in the lineup for Game 4 on Friday night.
Heart FM recently spoke with Elvin Mims who is a professional basketball player from Florida and currently lives in London. Mims actually had a tryout with the Warriors and was one of the last cut in 2002. He played professionally in Iceland and in the NBL, finishing his career with the London Lightning and is currently a coach with the Moncton Magic.
Mims says he thinks the series is going to go 7 games and the Raptors need to play there game if they are going to pull off the upset.
"I just think they need to continue to do what got them there. At the end of the day, they have to play basketball. The Raptors have Kawhi, who has been very solid for them, they have Siakam who has been playing and they have had a lot of guys come off the bench who have really sparked them and they seem to win by committee. I think they need to continue to play their brand of basketball and continue to roll with the identity that they have established during the season and the post season and just let the cards fall where they may."
The big controversy from last nights game happened when a fan who was sitting court side was ejected after he pushed Kyle Lowry, when Lowry dove for a ball in the stands. It turns out the fan is actually Billionaire Mark Stevens, who is a minority of the Warriors. Mims says that kind of fan interaction is completely unacceptable.
"I mean the guy (Lowry) he's at work, being a former player, your not thinking about who is sitting in the front row, your just trying to get the ball. I just think it was excessive for him to shove him the way he did. I mean that's no different then if Lowry went to his job and was not pleased with something he did, you still have to handle yourself in a professional manner. I read a statement that the Warriors released where they apologized and that speaks a lot for the organization but that still doesn't make it ok for the fan to do what he did, he had no right to put his hands on him."
Mims says he doesn't think we will see any blowouts in this series and he is really looking forward to game 4.