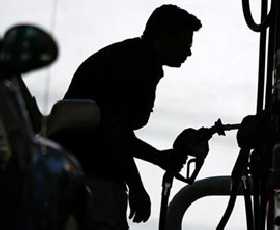 Police are looking for a man who did a gas and dash at the Husky in Dorchester.
DORCHESTER - Middlesex OPP are looking for the public's help after a gas and dash in Dorchester.
Police say a man drove off without paying his $40.00 gas bill at the Husky Station on Hamilton Road. The gas and dash happened on July 13th. Police are looking for a heavy set white man, about 6'2 with a buzz cut and goatee. He was wearing red basketball shorts and black and white flip flop sandals. He had tattoos on his arms, upper back and chest. The man was driving a silver/grey Nissan Altima.
Police believe this man is also involved with the possession of stolen property.