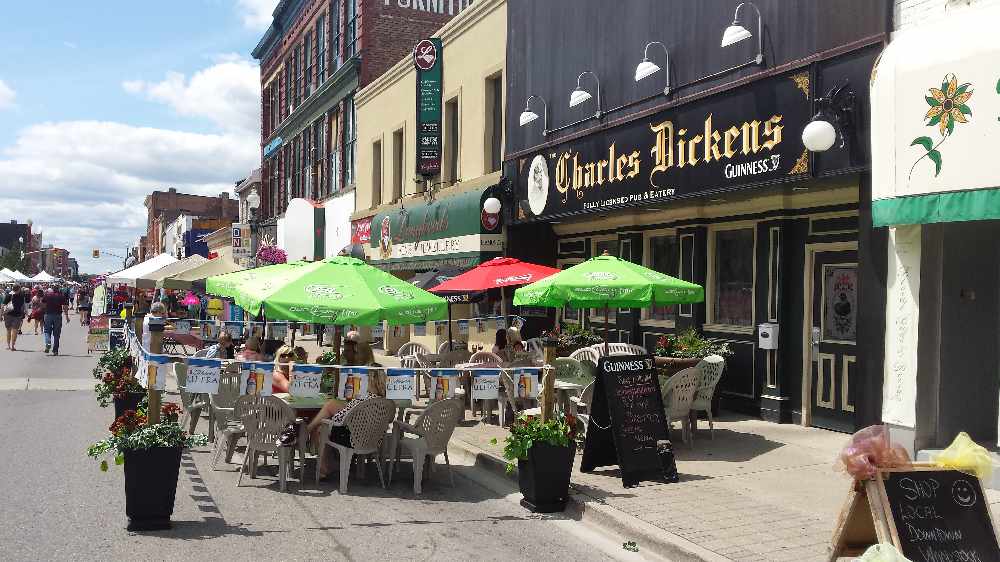 A good portion of downtown Woodstock will be closed off to traffic this weekend as the City celebrates Streetfest 2016.
WOODSTOCK - Downtown Woodstock promises to be packed with good times, live music and plenty of fun for Streetfest 2016.
This is the 40th anniversary of the festival and they are pulling out all of the stops with 30 bands performing on 3 different stages. They have plenty of big names performing this year including The Spoons who are returning to Woodstock for the first time since the 1980's and Jack De Kayser. Manager of the Woodstock BIA Kelly Morrison says other than Christmas, this is the biggest weekend for local downtown vendors.
"This is one of the busiest times for the retailers downtown and the business owners, the restaurants typically do very well and lot of them have licensed patio extensions, meaning they can serve you on their patio on the street."
Things kick off on Thursday night with a Juno award winning artist and a portion of the downtown will be closed off to accommodate the celebrations.
"We've got some fabulous entertainment, multi award winning entertainment, internationally acclaimed recording artists, Thursday night we open the OLG main stage with Crystal Shawanda who has won multiple Juno awards."
The Sunday will also feature the Streetfest Cruise. Cars, trucks and motorcycles are welcome to participate in the event which costs $10 to register and will benefit Southgate Centre.
Morrison adds Streetfest has been a tradition in the Friendly City for years.
"Streetfest has been going on longer than the BIA. It's hard to nail down the date of when the first Streetfest was but our research has shown that as early as 1974 they were having some sort of events that closed off Dundas Street in the summertime."
You can find more details at the BIA web site or on their Facebook Event Page.