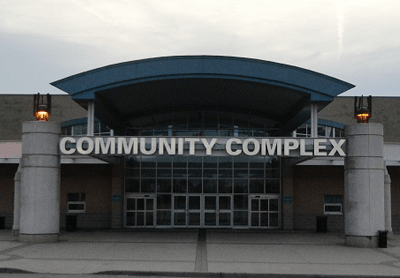 Goff Hall has been selected as the site to administer vaccines in Woodstock. City Council will be asked to approve this at their next council meeting Thursday night.
WOODSTOCK - Goff Hall has been chosen for the mass vaccination site in the City of Woodstock.
Mayor Trevor Birtch says they expect to get an vaccine update from Southwestern Public Health on Monday.
"We will be receiving a comprehensive package on Monday for our council agenda for Thursday. Of course within that there will be approvals required by the municipality for the site."
Birtch explains where the vaccination site will be for the Friendly City.
"The site that has been selected for the Friendly City is at Goff Hall, so at our District Community Complex, next to the Reeves Community Centre."
He says local seniors will be getting notifications soon.
"Information will come out to individuals soon, letting them know when it is their turn. So it will be on an invite business, communicated directly from the Hospital team, the Public Health Team or if you have your own personal physician. They are going to continue to keep up us updated."
Birtch says people people born before 1941, those invitations are coming out right now.