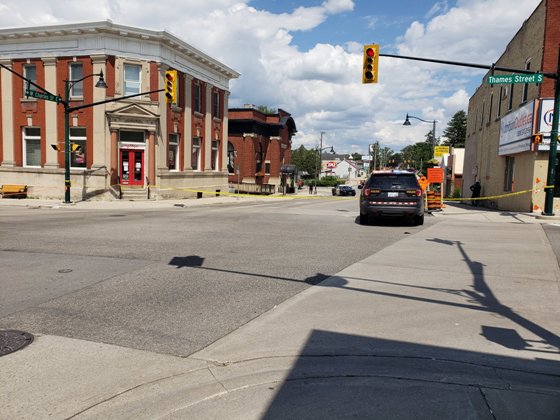 Memorials and a GoFundMe page have been set up for a young mother from Ingersoll who died on Friday in a tragic collision.
INGERSOLL - The Town of Ingersoll spent most of the weekend in mourning after the tragic death of a young mother of 3 and a step mother as well.
22 year old Ashten (Angel) Elizabeth Fick died on Friday afternoon. She was walking her infant child in a stroller when she was hit by a transport truck. The infant was taken to the hospital with minor injuries. Several bystanders tried to perform CPR on Fick, however she was pronounced deceased at the scene. Witnesses told Heart FM that she had another child with her that day as well.
A memorial with flowers has been set up at a bench near the tragic collision at the intersection of Thames and Charles Street. Her step son Nick Johnson has also set up a GoFundMe Page for the family
As of this morning they had raised nearly $500, with a goal of $10,000.