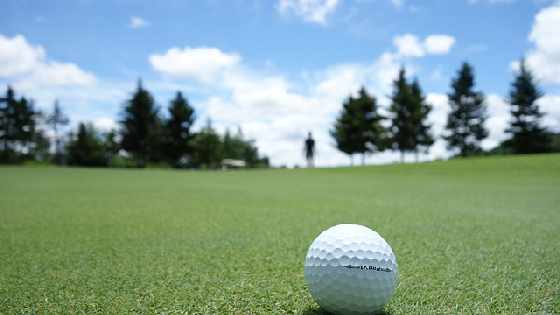 stock photo
The first annual PTSD Golf Tournament is coming up on Friday. It is in partnership with Correctional Services Canada and CMHA Oxford County.
DORCHESTER - Woodstock Police officers will hit the links later this week at the PTSD First Responders Golf Tournament.
Correctional Services Canada and CMHA Oxford County have teamed up to put on this event for the first time.
Community Service Officer Shaylyn Jackson says they're happy to be a part of a great event.
"PTSD is something that any first responder's service is often very supportive of. Officers are often experiencing front line work and through their daily duties, just seeing some pretty unfortunate situations and that can often lead to post traumatic stress disorder. So this is an event we're willing to support and show allegiance and support to."
Jackson says the tournament serves as an opportunity to bring people together.
"Our front line officers are out there every single day, doing good work for our community and keeping our community safe. Unfortunately when doing that, if they're exposed to things that could potentially traumatic to them, it could lead to post-traumatic stress disorder. So having a way to support our local service or officers if they are experiencing any kind of post-traumatic stress it can be very unfortunate, so finding a way to support them and rallying together to thank them for their commitment to the community, but also support them through any struggles they may be experiencing is really important for us."
All of the proceeds will go towards CMHA and Partners in support of PTSD and mental health initiatives. It is also open to the public in support of first responders and their extended network.
If anyone is interested in registering for the event, you can email PTSD1REN@gmail.com. Your registration will include a green fee/cart, a hot dog lunch and a full course dinner. Participants will also get a chance to win prizes, including one for a hole in one on the Par 3 or Par 4 and $10,000 towards an exclusive sports trip of lifetime (Stanley Cup, Superbowl, World Series, NASCAR or PGA Masters), $2,500.00 to a retailer of your choice (The Keg, Best Buy, Petro Canada, Amazon or pre-paid Visa cards).
The tournament is this Friday in Dorchester.