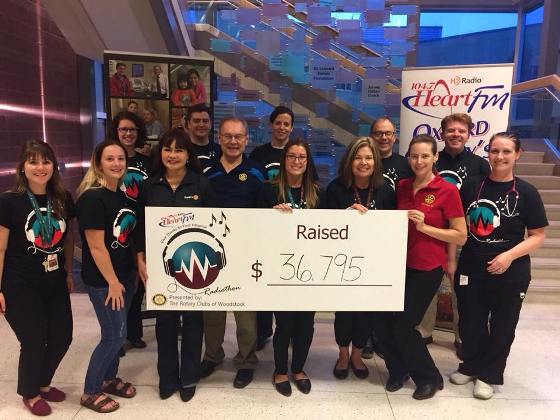 The community came together for the first ever Heart FM Radiothon supporting Woodstock Hospital.
WOODSTOCK - The First ever Heart FM Give Thanks To Your Hospital Radiothon was a huge success raising $36,795.
Donations kept pouring in yesterday to help support the Woodstock Hospital. Senior Development Officer Jocelyn Jenner says they are extremely grateful today.
"We want to thank everybody so much for their generosity, we had a really great day at the Radiothon, thank you so much to Heart FM and our committee, everyone worked really hard to make it a huge success."
The money will be used to purchase new equipment for the Maternal Child Unit.
"The money will help us purchase a Sara Study lifting device, a Cardiorespiratory Monitor, Neo Natal Transport Harnass and a Drug Library."
People were making donations both big and small all day as Heart FM broadcasted live from the Woodstock Hospital. We had people coming in with $1,000 cheques and Heart FM surprised the staff themselves by donating $1,000."