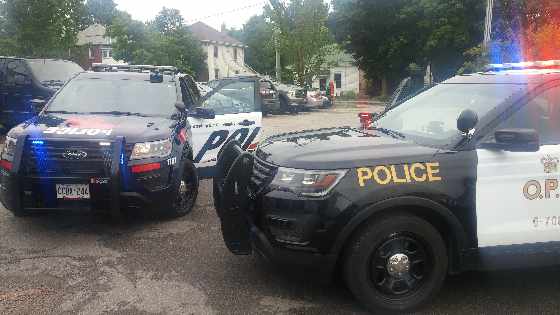 One person was taken into custody and another remains outstanding after a heavy police presence in the Woodstock area on Sunday in the area of Highway 2.
WOODSTOCK - Several people noticed a strong police presence in Woodstock on Sunday in the area of Highway 2 near the Toyota Plant.
Heart FM did speak with the Oxford OPP who were called in to assist the Woodstock Police for an active investigation. Constable Ed Sanchuk says he can only release a few details at this time.
"What I can tell you is that there was an incident being investigated by the Woodstock Police service, as a result of that incident, it came over into the Oxford area and we did take one person in custody and one person is outstanding. People were asking a lot of questions as to why so many police were in the area at that time and that is the reason. We do have one person in custody facing charges and another suspect is outstanding, any and all other inquires should be directed to Woodstock Police Service."
Heart FM did reach out to Woodstock Police who said they will not be releasing any information on the incident at this time.