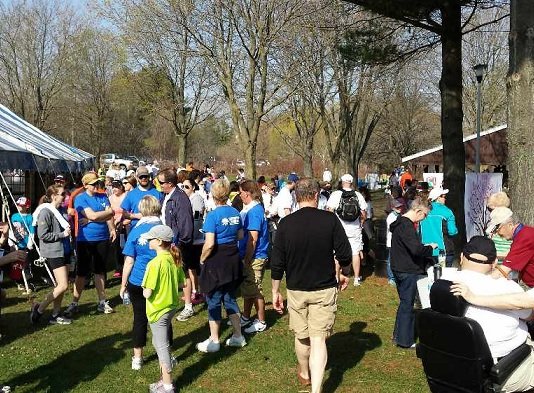 Stock photo
The 17th annual Hike for Hospice will be taking over Roth Park in Woodstock this Saturday. All of the money raised at this event will towards Sakura House, which is the free residential hospice for Oxford County.
WOODSTOCK - The 17th annual Hike for Hospice will be taking over Roth Park in Woodstock next Saturday. (SEPT 21st)
Fund Development Coordinator for VON Oxford Kristina De Marzio says all the funds will go to support our residential Hospice for all of Oxford County, Sakura House.
"We are a 10 bed residential hospice, free of charge for all family members and patients and it is actually in a home, which is fantastic. So it is a home like setting where we can provide doctors, PSW's, nurses and all of the care that the families need. We also have bereavement services, we have a community library as well, it's actually a wonderful place to be."
She adds they will have three different routes to choose from.
"It is still the 1k, the 5 k and the 8k, although if you are doing the 8 k, you want to make sure you are back in time for the BBQ because it does end at 1:30 pm."
Hikers taking part in the Hike for Hospice have raised over $800,000 over the past 16 years. The 17th Anniversary of Hike for Hospice will take place Saturday, September 21, 2019 at Roth Park in Woodstock. You can hike has an individual or form a team. Have fun Hiking for Hospice with family, friends, and co-workers! Hikers register for free and get a t-shirt and BBQ lunch and access to their own fundraising page, where you can start asking family members, friends and co-workers to sponsor you. They have set a fundraising goal of $70,000 this year.
Still plenty of time to register and you can do so, online here.