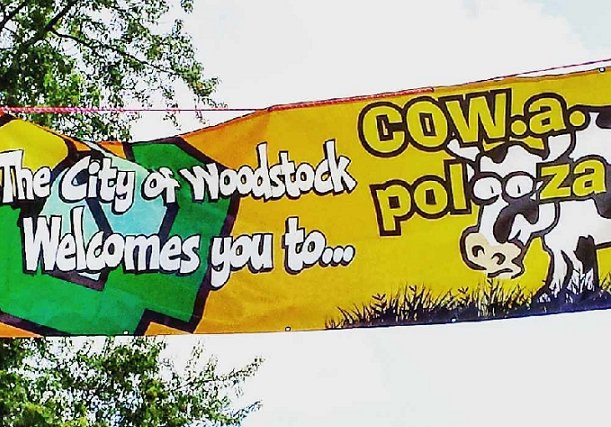 Woodstock is getting ready for three days of fun, food, entertainment, and - of course - cows!
WOODSTOCK - Cowapolooza will be hitting a milestone this year with its 15th anniversary.
Manager of Communications and Special Events for Woodstock Brad Janssen says they have a special couple of days planned to mark the occasion.
"It has always been designed for families. We always have families in mind and the cross section of Woodstock residents. Even though it has turned into somewhat of a regional festival, which is rewarding because it gives us the chance to showcase not only Southside park, the crown jewel of our park system, but the city."
The event also has historic value to the city - it's a chance to really celebrate Woodstock.
"Also, to celebrate our heritage because we still are the Dairy Capital. I should mention we have the milking contest happening Saturday afternoon as well. It is a lot of fun, a lot of stuff to do, see, enjoy, eat, and drink for the whole family."
Janssen talks about the Soap Box Derby, one of the many events featured at the festival.
"It is a lot of fun. It is a real family flavoured event because grandpa, grandma, mom, and dad help with the creation of these Soap Box Derbies. It's going to be a whole lot of fun. We have a couple of big trophies and prizes. It is something that we have done for the last ten years."
There will be several artists performing at the venue as well including 6 time Juno winner, Colin James.
The event will run from August the 12th to the 14th.
Admission for the festival is free.