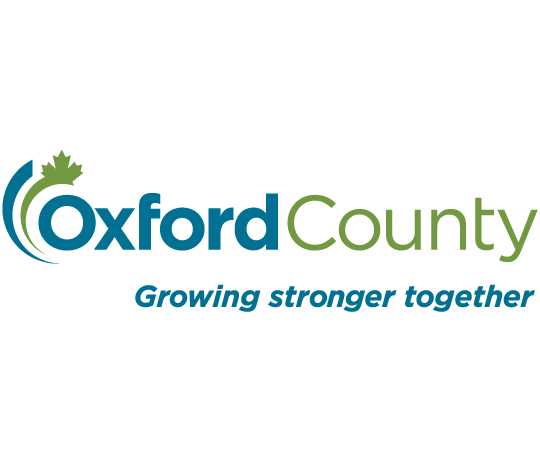 Following a presentation at a recent meeting, Oxford County council will explore the potential of going into partnership with Hope House Oxford, the presentation looked at how the program can help people living in poverty.
OXFORD COUNTY - Oxford County council will look at the potential of going into partnership with Hope House Oxford after a recent presentation.
Organizer Shawn Shapton was on hand to speak to councillors. He says the program helps those living in the poverty.
"It gives those a place who may feel as though they don't belong, a place where they can fit in. And it doesn't matter your financial status, it's all about being inclusive and being a part of a community, that's the main goal for Hope House. In fact, it breaks down the walls and many stigmas that come along with it because people can be there to volunteer, they can be there just because they're lonely and they just want to be surrounded by people and there's no demographic that is affected by that as we've recognized today."
Hope House Oxford is a hub model which helps people living in poverty, along with a range of services. Some of the services would include a food market, a clothing department store and a nurse practitioner. Southwestern Public Health and Operation Sharing are among the collaborators.
Warden Larry Martin says the concept falls in line with the County's goals too.
"It fits in within our plan to help work towards lowering poverty in Oxford County. It's a plan, a collaborative approach where we can all work together to possibly get a little closer to our goal that we hope to achieve. And they can very well do it, they want to include as many groups as possible, you see all the different groups that were represented here today as well. It's positive and we'll have to take a look at the outcome in the report when it comes back."
Shapton says they are looking at the former Children's Aid building on the corner of Light and Buller Street as their main facility and it is 18,000 square feet. He says they're also looking at a temporary facility which is the old Land Registry building on Graham Street.
Hope House Oxford has an operating annual budget of $650,000 and 60% of the program is privately funded and 40% of it would come through public funds and grants. In regards to potentially going into partnership with the County, they'd be looking to get both buildings leased on Light and Graham Street, as well as financial support for the renovation.
While there are other initiatives and social services that also help with the basic needs of the community, Shapton explains how Hope House Oxford is different.
"It's not about you going on their turf and when someone calls your name, they come out from behind the locked door and you get to go back and then deal with that one specific problem. It's about creating a hub model where you're in your own community, on your terms, addressing the needs that you may or may not need, but recognizing the fact that's it's all available when you're ready for it. I strongly believe that we're going to see a large uptake of people that are accessing Hope House and becoming a client and a community member, but most importantly becoming a volunteer there."
Council will come back with a staff report at next month's meeting on how to move forward.
If the main facility were to be approved, it would be ready by November 2020. Their temporary building, upon approval, would be available by the end of the year.