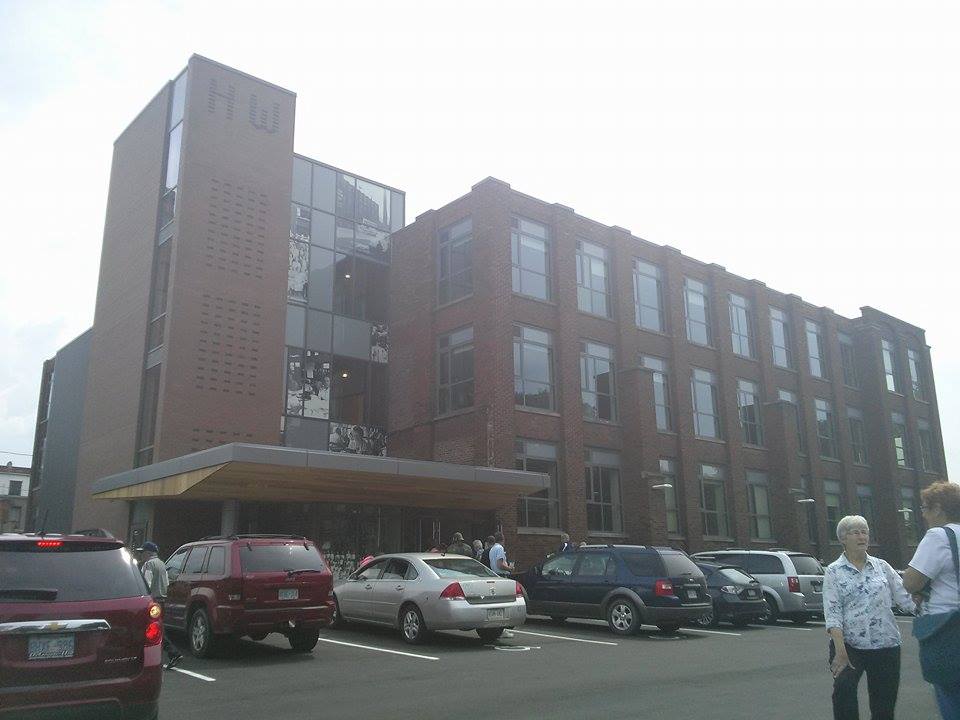 After sitting vacant for over 20 years the building will now be the home for over 50 residents
WOODSTOCK - A "new start" was one of the many terms used to describe what the new Harvey Woods Lofts will provide residents of Woodstock and its surrounding area. After a well attended open house that saw hundreds view the newly renovated building that has been left vacant for over 20 years it has the group that initiated the project called Indwell very excited. The charity that has made it their mission to create affordable housing will celebrate their grand opening at the end of the month. Director of Projects and Development for Indwell Graham Cubbit details how the process is coming along. "We're just about wrapping up construction and the building is just about ready for tenants to move in. We are just thrilled to see the transformation from the former industrial building that it was to now become some of the most beautiful and affordable apartments in Woodstock."
When speaking with Heart FM, Cubitt, offered a little background information on the charity group and why the Harvey Woods building was the right fit. "Indwell has been in Woodstock and supporting people in Oxford County for 10 years. We do support mostly people who are living with a disability or a mental illness and who as a result have a very low income. This building had sat vacant for over 20 years and it looked like the perfect opportunity to create some new housing to really just be a big benefit for the whole community, so we are just really excited that it is all coming together." As construction wraps up the grand opening is slated for June 24th with tenants starting to move in after that.
After spending the past few years renovating the building residents were finally able to take an inside look on Friday afternoon now that construction has nearly been completed. Communications Officer with the Woodstock Oxford Rotary Club, Sylvie Morin, was present on Friday with one very large cheque. "It is a joint effort with both Rotary Clubs in the Woodstock area, so the Woodstock and the Woodstock-Oxford Rotary Club both combined are pulling together for a $20,000 contribution to this project. We firmly believe that the local housing solutions that this facility offers is absolutely something to back up and that's why we all got involved in this." This endeavour will accommodate over 50 residents with Cubitts adding he doesn't think this will be the last project to happen in Woodstock.